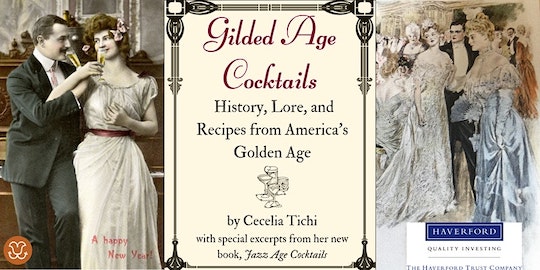 • Many people like their adult beverages — especially this time of year. But how many know the history of those drinks? Those who are interested can get at least some information on Tuesday, Dec. 7 when the Chester County History Center holds a one-hour Zoom session Gilded Age Cocktails: History, Lore, and Recipes from America's Golden Age. The decades following the American Civil War burst with invention―they saw the dawn of the telephone, the motor car, electric lights, the airplane ― but no innovation was more welcome than the beverage heralded as the "cocktail." This is a pay-as-you-wish event, running from 7-8 p.m. Reserve a spot here.
• It's a love story about a guy, a girl, and some friends who get together to make an album. It's the musical ONCE, and it will be on stage at the Delaware Contemporary — 200 South Madison Street, Wilmington — from Dec. 10-18. It's a City Theater Company production. Tickets, ranging in price from $30 to $40, are on sale now at https://www.tix.com/ticket-sales/tix/1626
• It's that time of year again. Longwood Gardens' A Longwood Christmas starts Nov. 19 and runs through Jan. 9. This year's focus is the contrast of fire and ice. Inside, set your spirits ablaze with towering trees adorned in amber to fiery red tones, flickering flame lanterns, and an inviting mountain retreat, complemented by icy-hued plantings, a "frozen" succulent fountain, and a refreshing alpine waterway that is the ultimate winter wonderland. Outdoors, cozy up to inviting fire pits, cool off with a stroll through half-a-million lights that dazzle and delight, and relish in the splendor of the season. For more information and timed ticket purchases, go here.
• Christmas in Miniature returns to Barbara Moore Fine Art Gallery at 1 p.m. on Dec., 1. The annual miniature art show features the works of dozens of professional artists at smaller prices. The exhibit runs through Dec. 31. 

See Contributors Page https://chaddsfordlive.com/writers/
Comments
comments