Pennsylvania State Police
• A 67-year-old Glen Mills man was scammed out of $4,500, according to police. A report said the victim told police that he gave an unknown person gift cards and a PIN number. Police are investigating.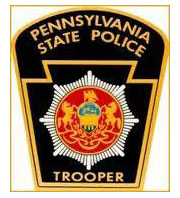 • Police are investigating the theft of a partially disassembled air conditioner from a property at 1819 Wilmington Pike on Oct. 25. Police said they are looking for a black, Hispanic male who was driving an older model white Dodge pickup truck. The AC unit is valued at $5,000.
• Someone hacked the AT&T account of a 41-year-old woman in Concord Township, ordered an iPhone 13 Max in her name, then stole the phone from her porch when it was delivered. The incident happened on Oct.12.
• State police are investigating the theft of $161 worth of merchandise from Walgreens on Route 202 on Oct. 2. According to the police report, two men took the items and fled through the back door, then left the area in a dark-colored Honda SUV.
• A police report said someone stole $94 worth of cigarettes from the Wawa on Naamans Creek Road shortly after 9 p.m. on Oct. 2.
• Lamar Witherspoon, 25, of Yeadon, was arrested for DUI in Chadds Ford on Oct. 2, a police report said. According to the report, troopers were responding to a disabled vehicle but found the driver was under the influence of alcohol. The incident happened at 1:20 a.m.
• Police said Patrick Schmucki, 36, of Glen Mills, was arrested for robbery and assault on his elderly parents in Concord Township. The report also said Schnucki forcibly took his mother's cell phone and damaged the front of the house.
• Someone smashed the rear window of a 2014 Mazda that was parked on Woodsview Drive in Concord Township on Sept.5.
• On Sept. 7, someone stole a handbag and a $50 bill from a condominium on Lydia Hollow Drive. Police said the bag is valued at $1,500.
Police are investigating a retail theft at the Walmart in East Marlborough Township. A report said an unknown man stole a 43-inch television, hoverboard, and a computer from the store on July 18.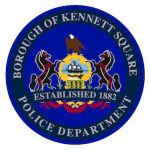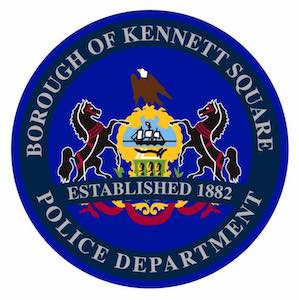 Kennett Square Police Department
• Police charged a school bus driver with endangering the welfare of a child when she left a kindergarten student unattended on the bus for more than an hour on Oct. 21.  Officers of the Kennett Police Department were dispatched to the Mary D. Lang Kindergarten Center at 10:50 a.m. to investigate the report of the child being left alone on the bus for an hour and 15 minutes. The report said the child was never removed from the school bus at the kindergarten center and was then transported to the bus depot and left in the vehicle until the driver, later identified as Heather Lacrosse, discovered the student at the beginning of her mid-day run, the report said. Charges of endangering the welfare of a child and related offenses were filed with District Court. Bail was set at $5,000 unsecured.
• Police said Adrian Almanza, 21, of Kennett Square, was arrested and charged with simple assault, criminal mischief, and harassment following an altercation in which he allegedly pushed a female up against a vehicle during an argument. The incident occurred on Oct. 30, at approximately 10:13 p.m. in the 500 block of Center Street. Almanza was taken into custody and transported to Central Booking for arraignment. Charges were filed with District Court.

See Contributors Page https://chaddsfordlive.com/writers/
Comments
comments