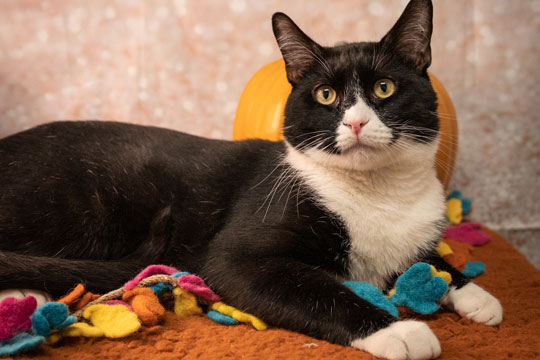 The following animals are ready to be adopted from the Brandywine Valley SPCA in West Chester.
Tommy
Poor Tommy was abandoned and left tied to a pole before making his way to the shelter. Tommy remains in high spirits despite his gloomy past. This brindle lovebug thrives off attention and loves pets and belly rubs from his human pals. Tommy also enjoys playing with other dogs and would appreciate meeting any pups in your home at the shelter before committing to forever. You can adopt Tommy for a fee you name through Sunday, Nov. 14.
Big Man
Big Man is ready to wine and dine his new owner with his charismatic personality and perma-tuxedo coat. He's a friendly and playful kitty who has done well sharing his space with other cats, so would likely be okay sharing his home with one. You can adopt him for a fee you name through Sunday, Nov. 14.
For more information, go to www.bvspca.org or phone 484-302-0865.

See Contributors Page https://chaddsfordlive.com/writers/
Comments
comments