Pennsylvania State Police
Avondale Barracks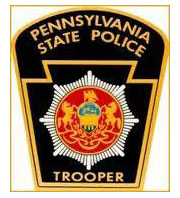 • Police are investigating an alleged case of the dissemination of an intimate image in Pennsbury Township. A report said the victim had sent a nude photo of herself to her boyfriend, who sent it to one of her friends after the couple broke up.
• A police report said that Mark Casteneda Vergara, 24, of Wilmington, was cited for speeding following a one-car crash in West Marlborough Township. The accident happened at the intersection of Doe Run and West roads shortly after 3 p.m. on Oct. 24. According to police, Casteneda Vergara was driving south on Route 82 when he ran off the road as he approached West Road and struck a utility pole.
• A 35-year-old man from Lancaster, not named in the report, was arrested for DUI drugs in Pennsbury Township on Sept. 16. The arrest followed a one-car crash on Parkerville Road near Fern Hill Road. Police said the driver was northbound on Parkerville when he ran off the road. The report said the driver acknowledged driving under the influence of a controlled substance, not identified in the report, but a white powdery substance and heroin residue were found.
• Police arrested a 16-year-old boy for making terroristic threats against his mother. The incident took place on Sept. 23 in East Marlborough Township. According to the police report, the boy was initially reported missing but when located he was found to possess a controlled substance. Prior to the arrest, the youth threatened his mother, saying he was going to kill her. He was taken to the Chester County Youth Center, police said.
• State police are investigating the theft of $133 worth of merchandise from Walmart in East Marlborough on Sept. 16. A report said police are looking for a man and a woman who took multiple items from the store.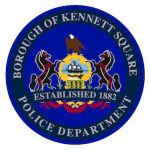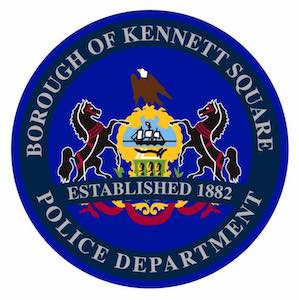 Kennett Square Police Department
• District Court 15-3-04 issued an arrest warrant on Oct. 19 for Ryan Nay concerning an Oct. 10 incident, police said. Officers were dispatched for a report of a suspicious condition at the Star Gas and Diesel in the 700 Block of W. Cypress Street at 4:30 a.m. Police said they observed the glass pane smashed in the front door and contacted the business owner, who arrived shortly after. The business owner accessed the surveillance system where a white male, later identified as Ryan Nay, was seen throwing a large rock through the glass pane of the front door of the building and was also seen behind the counter stealing items, according to the report. Damaged items and stolen items totaled approximately $2,300.
• Police said an arrest warrant was issued for Kevis Bell in connection with a Sept. 19 incident regarding stolen checks. Officers were dispatched for a report regarding stolen checks. The report said Upper Chichester Police notified the victim they had Kevis Bell in custody for an unrelated incident and that he had forged checks from the victim's business account. Bell worked as a contractor on the victim's house moving items and was not supervised the entire time he was working at their residence. The total amount of forged checks was approximately $7,000. After further investigation, charges were filed for forgery and related offenses.

See Contributors Page https://chaddsfordlive.com/writers/
Comments
comments