Pennsylvania State Police
Media Barracks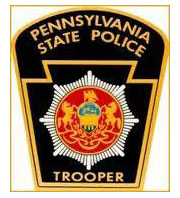 • Police are investigating the theft of multiple tools and accessories from a Ford F350 on State Farm Drive. The unknown suspect smashed the truck window and took the tools that were in plain view. The incident took place on Sept. 10.
• Police are also investigating the reported theft of a $500 catalytic converter reported taken from a 2005 Honda CRV on Evergreen Drive in Concord Township. The theft happened during the evening of Sept. 9.
• Amanda Santamaria, 50, of Glen Mills, was arrested on Sept. 26 after police were called to The Comfort Inn & Suites in Concord Township, a report said. Police responded to a call about a woman owing money on a hotel room and smashing an employee's cell phone. Police said they also recovered methamphetamines from the suspect's room.
Avondale Barracks
• State police from the Avondale barracks arrested three 18-year-olds from western Pennsylvania on drug charges in Kennett Township on Sept. 3. A report said police made a traffic stop on N. Union Street at Cedarcroft Road because of multiple traffic violations. The trooper detected the odor of marijuana after approaching the car. Police got consent to search the vehicle and called for a drug detection dog, which alerted police to the cannabis. Multiple controlled substances, along with paraphernalia and open alcohol bottles were also found during the search. The report did not name those arrested but said two were from Pittsburgh and one was from Verona.
• A 34-year-old woman from Delta, Pa. — not named in the report — was arrested for receiving stolen property in East Marlborough Township on Aug. 15. The victim said he allowed his ex-girlfriend to use his vehicle which she failed to return to him.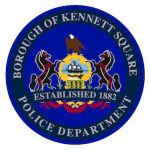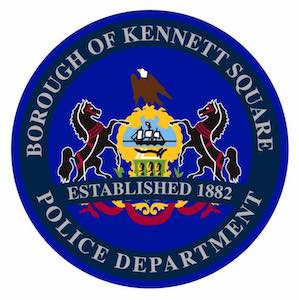 Kennett Square Police Department
On Oct. 2, borough police responded to an assault in the 100 block of South Union Street. The victim, a 17-year-old juvenile male, was sitting in his vehicle stopped at the traffic light but when the light turned green, an unknown male was standing in the crosswalk talking to the vehicle in front of the victim's vehicle. It was reported that another vehicle in traffic honked its horn. The male approached the victim, cursed at him, and threatened him, then slapped him and punched him in the face before fleeing the scene. The suspect was reported to be wearing a teal green "Vissla" surfing company t-shirt and khaki pants. The suspect was accompanied by a female who also fled the scene.

See Contributors Page https://chaddsfordlive.com/writers/
Comments
comments