Election day is two weeks away, Tuesday, Nov. 2. While most of the candidates for local offices are incumbents running unopposed, some seats are contested.
One township has 12 candidates running for six township council seats, and one school board race has a newcomer write-in candidate.
Incumbent Unionville-Chadds Ford School Board Directors Jeff Hellrung and Elise Anderson are running for re-election to represent Region A, comprising East and West Marlborough townships. However, Jonathan Dunn, of East Marlborough, has recently announced he's begun a write-in campaign for one of those seats. In an email, Dunn said he's running on issues of board transparency, an attempt to keep politics out of the classroom, and on curriculum changes.
"I would also seek to restore some balance to a board that on every policy issue has been consistently voting 9-0, despite having a mix of democrats and republicans," he added.
Another U-CF race is in Region B — Birmingham, Pocopson, and Newlin townships, where incumbent Steve Simonson is running, as is Mabel C. Yu.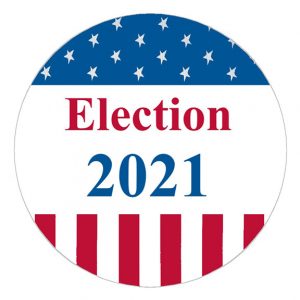 The most involved election in the area is in Concord Township, where six of the seven council seats are up for grabs because of two resignations from the council during the last year.
Seeking what could be called normal re-election for four-year terms are incumbent Council President Dominic Pileggi, Co-Vice President John Gillespie, and member Dana Rankin, all Republicans.
Another Republican incumbent seeking re-election is Colleen Morrone, appointed to the council last November after Peter Pagano resigned. She would ordinarily have run for a two-year to coincide with the end of Pagano's term, but fellow incumbent Tom Mahoney is not running for re-election, so Morrone will run for a four-term to replace Mahoney.
Those four Republicans will be challenged by Democrats Lori Davenport, Joshua Twersky, Philip Stoops, and Ken Hemphill.
Twersky had been on council as a Republican after being voted into the office when the township switched from a Township of the Second Class to a Home Rule Township in 2017. That term was for two years. He withdrew as a candidate for re-election in 2019 after a disagreement regarding whether the Republicans officially endorsed him for another term.
The two 2-year terms are sought by Republicans Larry Mutschler and incumbent Vinita Deshmukh and Democrats Stephanie Carmichael and Holly Taylor.
Those two seats represent the one vacated by Pagano and one vacated when Michael Harding resigned in December. Council appointed Deshmukh to replace Harding this past January.
Another local race that may invite more interest than usual is in Kennett Township where incumbent Democrat Supervisor Whitney Hoffman seeks another term in office. She is facing a challenge from Republican Geoffrey Gamble.
Hoffman was in the fourth year of her six-year term when township residents learned that former township Manager Lisa Moore embezzled $3.2 million. Moore was sentenced to 3-10 years in prison after pleading guilty earlier this month. Some residents expressed distrust in the supervisors for not catching the financial irregularities perpetrated by Moore before a bank noticed the problem two years ago.
What might also be of interest to some is that a third-party candidate is running for office in Kennett Township. Libertarian Jeanne McManus is running unopposed for township auditor.
Other contested supervisors' races are in East Marlborough and Pocopson townships. In East Marlborough, incumbent Democrat Kathleen Monohan faces a challenge from William Mullin, while in Pocopson, Republican Teresa DelCampo is challenging incumbent Democrat Elaine DiMonte.
Also in East Marlborough, incumbent Burling C. Vannote is running for an unexpired 2-year term.
There are several supervisors' races where incumbents are running unopposed for standard 6-year terms. Among them are Samantha Reiner in Chadds Ford, Aaron McIntyre in Pennsbury, Michael Shiring in Birmingham, Emory Taylor in West Marlborough, and William Kelsall in Newlin Township.

Rich Schwartzman has been reporting on events in the greater Chadds Ford area since September 2001 when he became the founding editor of The Chadds Ford Post. In April 2009 he became managing editor of ChaddsFordLive. He is also an award-winning photographer.