The $1.27 million check from former Kennett Township Manager Lisa Moore — representing partial repayment of the $3.2 million she pleaded guilty to embezzling — has cleared the bank, supervisors reported last week.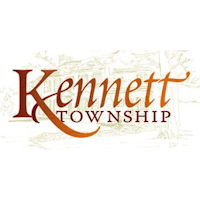 The supervisors are also planning a public meeting sometime after Moore's 30-day appeal period ends to discuss the case further with their residents.
Township Manager Eden Ratliff said the Chester County District Attorney's office verified the $1.27 million came from "legitimate sources" and not from any of the funds she stole.
"If someone were repaying me who had been unemployed for two years … have we looked into the fact that this is legitimate money?" township resident Geoff Gamble asked Wednesday.
Ratliff said the township doesn't know where the money came from but was reassured the money was not stolen.
"The district attorney's office, in the process of negotiating the plea, did verify the source of funds and that it was legitimate," Ratliff said.
Supervisors' Chairman Richard Leff said the township is planning a second public meeting about the case. The first was Dec. 10, 2019, when the district attorney's investigation led to charges that Moore embezzled the money from the township during her tenure as township manager. Regarding a second meeting, Leff said, "we are choosing to hold it after the 30-day appeal period for Lisa Moore."
A date, time, and location will be announced later, Leff said.
"The supervisors will continue to update everyone on the status of the recovery of funds," he said.
Moore still owes the township about $2 million. In addition to the $1.27 million check, the township has also received a million dollars from a surety bond that covered Moore, and about $80,000 that had been in an escrow account.
A resident asked what the current level of bonding is for township staff. Township Finance Director Amy Heinrich is bonded for $4 million, and Ratliff is bonded for $1 million.

Monica Thompson Fragale is a freelance reporter who spent her life dreaming of being in the newspaper business. That dream came true after college when she started working at The Kennett Paper and, years later The Reporter newspaper in Lansdale and other dailies. She turned to non-profit work after her first daughter was born and spent the next 13 years in that field. But while you can take the girl out of journalism, you can't take journalism out of the girl. Offers to freelance sparked the writing bug again started her fingers happily tapping away on the keyboard. Monica lives with her husband and two children in Kennett Square.
Comments
comments