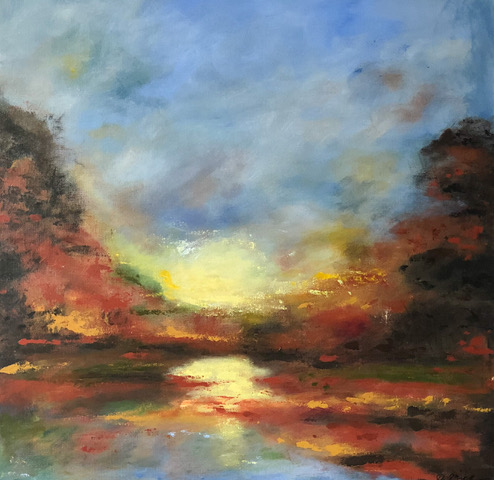 Unionville High School Art Gala celebrates its 45th year. This annual art show and sale showcase local working artists and Unionville High School alumni. Due to uncertainty surrounding the pandemic, this year's show will be a virtual online auction.
The Unionville High School Art Gala strives to include a variety of artists – both new and more established individuals. More than 80 participating artists express their talents through diverse mediums including oil and watercolor paintings, photography, glass, metal, pastels, mixed media, jewelry, ceramics, mosaics, and wood.
As part of the virtual auction, a silent auction featuring beautiful artwork donated by talented artists in the show and select regional activities and outings will also be offered. Sponsorships, which consistently are key components to the success of the Gala, are available now at all levels for both businesses and families. Please see our website for details on how to become a business or family sponsor at https://www.unionvilleartgala.com.
Thirty percent of proceeds from show sales and 100 percent of proceeds from the silent auction and sponsorships will benefit the UHS PTO, contributing toward educational enrichment projects that enhance the overall educational experience for all Unionville High School students. In addition, funds will help make local community outreach efforts possible.
A preview of the art show and sale will be available on Nov. 11, beginning at noon. Online bidding begins Nov. 12 at 6 p.m. and will close Nov. 14 at 6 p.m. Links to the preview, online bidding, and sponsorship information are accessible through the Unionville Art Gala website at https://www.unionvilleartgala.com or the Unionville Art Gala Facebook page. Don't miss this exciting and unique annual opportunity to discover amazing work from our local artists!

Comments
comments