We are going through challenging times. Covid-19 is testing us. We are winning this fight, but it is costly. We have already lost an estimated 700,000 of our fellow citizens and another 4 million worldwide. That's the human loss and doesn't even consider the loss of jobs, businesses, livelihoods, education, increases in mental health issues, and much more. The losses are enormous.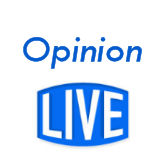 Unfortunately, we seem to be fighting among ourselves about the governance of our school system. Ours is not the only school district that is going through this debate. The school boards and administrations across the country have become a target of harassment, picketing, and personal attacks.
I am writing this to seek civility and understanding within the Unionville-Chadds Ford School District where both the administration and the board are following science. They are in unchartered territory. However, they are seeking expert help and doing what they believe to be in the best interest of children and the staff. They may not get it all correct, 100 percent of the time, but I would rather have them err on the side of caution.
Let's check our emotions and political beliefs at the door and review the most vocal criticism of the UCFSD administration and the board. It is the masking policy, Selfishly, I was hoping that the district would make the masks optional because my family is fully vaccinated, and we do not have any high-risk individuals in our household. At the same time, I was concerned about students under 12, families of the staff who have children under 12, or those who are immunocompromised as well as the elderly.
When the district adopts such policies, they need to keep in mind the people who are at the greatest risk. The district conducted a survey seeking parent input on masking, and the majority preferred a masking requirement. This does not mean we should ignore the concerns of the minority. If there are ways to satisfy the concerns of the minority, we must. However, I urge the people who are unhappy with the district's decisions, to articulate their case based on facts, not opinions. Please rely on science, not on emotions or provocative politicians and media personalities. Let us balance risks and benefits at a macro-level — at the community level. Let us park our personal preferences. Let's think about the most venerable. If our inconvenience can help save one life, the inconvenience is worth the effort.
The latest disagreement with the UCFSD School Board members appears to be their decision to go virtual for the board meetings. Regardless, whether the meetings are in-person or virtual, the protocols and the rules must be honored. We must be civil and respectful. We are role models for our children. Let us set good examples for them.
Dell Joshi
Chadds Ford Township

See Contributors Page https://chaddsfordlive.com/writers/
Comments
comments