Pennsylvania State Police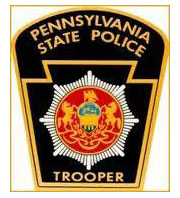 Media Barracks
• Police said Patricia Hackett, 47, of Chadds Ford, was arrested for assault following an Aug. 4 domestic dispute in Concord Township. The report said responding troopers found the victim, a 57-year-old man, with multiple facial lacerations.
• A verbal altercation turned physical in Concord Township on Aug. 6 when according to police, Patrick Short, 64, got into an argument with a 23-year-old woman delivery driver from Amazon. The report said the victim sustained a dislocated right shoulder.
• A police report said that Shaunna Wollpert, 43, of Glen Mills, was arrested for snatching a purse from her mother, a 71-year-old woman. According to that report, the accused shoved, slapped, punched, and pulled her mother's hair. When the victim tried to phone the police using her cell phone, the report continued, the suspect grabbed the phone away from her mother. Shaunna Wollpert was remanded to Delaware County Prison when she couldn't post bail.
• Police are investigating the theft of two Pennsylvania license plates stolen from vehicles parked at the Brinton Suites, 1516 Wilmington Pike. The thefts happened during two days, Aug. 22 and 23. One plate came from a 2016 Dodge Ram truck, the other from a 2019 Audi S7.
• State police are also investigating the theft of $700 worth of copper and light gauge wires from La France Way in Concord Township on Aug. 23.
• Michael J. Botchick, 46, of Kelton, was cited for following too closely after, police said, he struck another vehicle from behind in the northbound lane of Route 1 near Route 202. The crash happened at 12:39 p.m. on Sept. 4.
• Police said 19-year-old Nicholas Dantonio of Garnet Valley was arrested on drug possession charges in the Wawa parking lot on Naamans Creek Road. Police were responding to a call about fireworks being set off there. Responding troopers said they found marijuana in Dantonio's possession as well as fireworks.
Avondale Barracks
State police are investigating a vehicular theft in Pennsbury Township. A 1994 white Ford F450 town truck was reported stolen from the victim's Fairville Road residence. The victim last saw the truck on Aug. 21.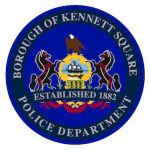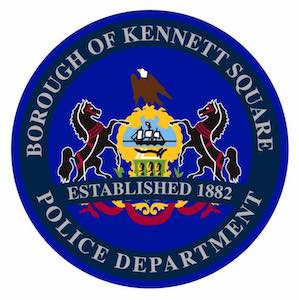 Kennett Square Police Department
Kennett Square Police said they arrested Christian Watson, 24, of Kennett Square, for his involvement in the stabbing incident in the 500 block of Magnolia Street on Aug. 30. They made the arrest on Sept. 14. A report said the investigation led to police determining that Watson stabbed a 22-year-old male during a fight between the victim and other associates of Watson. Watson was turned over to the Chester County Prison for Central Booking. His preliminary arraignment was held from the prison via video in front of Magisterial District Judge John Hipple. Bail was set at $250,000 cash, but Watson was remanded to the prison after being unable to post bail.

See Contributors Page http://chaddsfordlive.com/writers/
Comments
comments