Pennsylvania State Police
Avondale Barracks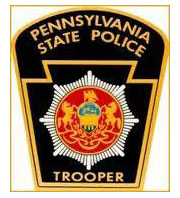 • A two-car crash in Pennsbury Township on Sept. 8 led to one of the drivers being charged with following too closely. The driver was not named in the report, but police said the at-fault driver struck the other vehicle from behind on Route 1 at 7:38 a.m.
• According to a police report, Lois A. Arnold, 72, of Oxford, was cited for failing to yield the right of way at a stop sign on Aug. 23 in Pennsbury Township. The report said Arnold's vehicle collided with another vehicle after she failed to stop while trying to make a right turn from northbound Crosslands Drive to westbound Route 926. Police reported no injuries but both vehicles had to be towed from the scene. The accident happened at 4:19 p.m.
• A police report said Karolayn Dubon, 25, of Newark, was arrested for DUI on Aug. 22. The incident occurred at 1:47 a.m. on S. Union Street.
• State police are investigating a theft from a barn on McMullan Farm Lane in Pennsbury Township on Aug. 2. More than $2,600 worth of tools and equipment was reported stolen.
• An unnamed 69-year-old woman from Kennett Square was arrested for DUI in East Marlborough Township on Aug. 6. The report said police were performing a welfare check and found the woman in a black Mercedes to be impaired.
• Stephen Sullivan,37, of Kennett Square, was arrested on drug possession charges following a hit and run accident on Peale Drive in Pocopson Township on Sept. 7, police said. After a high-speed chase followed by a foot pursuit, Sullivan was arrested and charged with fleeing and eluding, DUI, recklessly endangering, drug violations, and a variety of traffic offenses.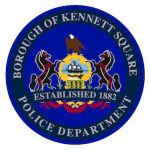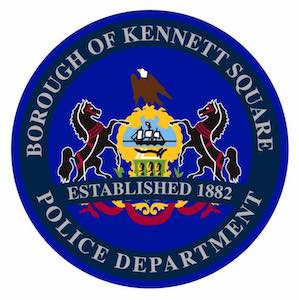 Kennett Square Police Department
• Police said Alejandro Cortez-Villagomez, 24, of Kennett Square, was arrested and charged with aggravated assault, possession of marijuana, and other related offenses following an altercation. He allegedly struck another male subject who had fled the scene. The incident occurred on Sept. 12, at approximately 8:51 p.m., in the 600 Block of Crossing Court. While officers conducted a pat-down for safety purposes, marijuana and other drug paraphernalia was found on his person, the report said.
• According to police, Jeremias Morales-Lopez, 33, of Kennett Square, was arrested and charged with DUI and related traffic offenses after the vehicle he was operating was stopped for speeding. The incident occurred at 1:37 p.m. on Aug. 31, in the 100 Block of South Union Street. Police said they observed indicators suggesting intoxication, and standardized field sobriety tests showed impairment. He was taken into custody for suspicion of DUI and submitted a chemical test of his breath, resulting in a blood alcohol content of 0.291 percent.
• Jack Ryder, age 22, of Kennett Square, was arrested and charged with violations of the Controlled Substance, Drug, Device and Cosmetic Act (Act 64) after he was found possessing marijuana and related paraphernalia following a traffic stop, a police report said. The incident happened at approximately 1:35 p.m. on Aug. 21, in the 500 Block of South Broad Street.

See Contributors Page https://chaddsfordlive.com/writers/
Comments
comments