Recently the Philadelphia Inquirer (Monday, Aug. 23) printed an article "An 'environmental justice' fighter."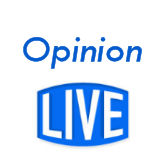 This contained the ongoing discussion of a woman who has continued to fight for her neighborhood in Chester. Her fight concerns the trash to steam and other facilities that are breaking down waste.
This brings to mind the decision by the Chadds Ford Township Board of Supervisors to locate the community playground on property contiguous with the sewer plant.
I am not an engineer and I do not know the biochemical elements of converting human waste in a sewage plant. But there is something about the optics of the board's decision that mirrors what this concerned citizen is saying about the plants in Chester along the waterfront.
Did the board have any data presented about the health and welfare of being around a sewage plant of this kind; what effects, if any having does it have on our pediatric residents?
I would not be having my children play in that area if they were of that age. Would the Board of Supervisors have their children play there if age appropriate!?
Deborah Love, MSN, MBA, RN
former Chadds Ford Township Supervisor

See Contributors Page https://chaddsfordlive.com/writers/
Comments
comments