• Alex Bolinger and Maura McManus, both from Chadds Ford, were named to the Bucknell University Dean's Lost for spring 2021. Students must earn a grade-point average of at least 3.5 to be named to the list.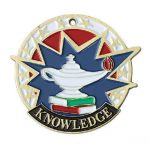 • Robert Andrew Maxwell of Chadds Ford has been awarded a Bachelor of Science in sports management, graduating Cum Laude from Kutztown University. He graduated with a 3.4-grade point average.
• Madison Caccese of Chadds Ford was placed on the Gettysburg College Dean's Honor List for outstanding academic achievement in the Spring 2021 semester. Students with a quality point average of 3.60 or higher (on a 4.0 scale) for a semester's work are placed on the College's Dean's Honor List.

See Contributors Page https://chaddsfordlive.com/writers/
Comments
comments