Members of the Chadds Ford Planning Commission Wednesday night voted in favor of two recommendations — one for homes and another for marijuana dispensaries — and heard a preliminary sketch plan. The sketch plan was for a proposed expansion of the David Dodge auto dealership on Route 202.
As a sketch plan, it was just a preliminary concept review for a two-story, 30,000 square foot enlargement of the dealership that would add 19 new service bays and increase the showroom area for the Jeep line of vehicles.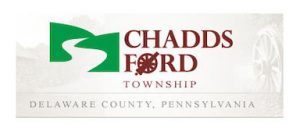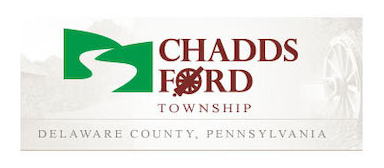 Owner Dave Kelleher said Chrysler is pushing for the changes. He said the corporation wants to make the Jeep brand more visible and that industry standards indicate he should have 47 service bays. David Dodge currently has 13 bays. There would also be additional parking for employees, Kelleher told commission members.
The dealership needs to present a formal plan and get a zoning variance for the size of the expansion before further review.
Of the two recommendations, one was a follow-up to the previous recommendation for the marijuana dispensary ordinance. The commission already recommended such an ordinance, but as solicitor Mike Maddren said during the meeting, the supervisors wanted a wording change from "medical marijuana dispensary" to "marijuana dispensary facility."
He explained that the change would enable the township to control recreational — in addition to medical — marijuana sales should the state legislature get around to legalizing cannabis for adult recreational use.
As previously reported, municipalities must accommodate all legal businesses in their zoning code. Without ordinances controlling sales and operations, the marijuana dispensaries could set up almost anywhere and operate with little local control.
The revised text also excludes drive-thru cannabis sales. However, one application for a medical marijuana dispensary was already submitted for a former bank location at Route 202 and Oakland Road. There is a drive-thru window there and, because there is no ordinance yet, that location could have drive-thru service.
The commission also voted to recommend a nine-lot subdivision on the 32-plus-acre property at 280 Ridge Road on the northwest corner of Ridge and Rings roads.
Engineer Jim Fritsch, of Regester Associates, said the development would include the existing home, and eight new homes would be built. All would use on-site water and sewage.
With the recommendations, both the marijuana ordinance and the subdivision go to the Board of Supervisors for its review and approval. The board may vote on the subdivision directly, but they first need to hold a hearing before voting on the marijuana dispensary ordinance.

Rich Schwartzman has been reporting on events in the greater Chadds Ford area since September 2001 when he became the founding editor of The Chadds Ford Post. In April 2009 he became managing editor of ChaddsFordLive. He is also an award-winning photographer.
Comments
comments