Pennsylvania State Police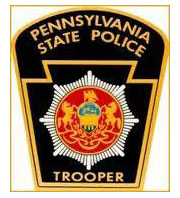 • Police are investigating the theft of an estimated $431 worth of merchandise from the Acme in Concord Township on May 16. A male and female in their mid-20s are suspects. They were seen leaving in a gray Kia Forte.
• Blake J. Edwards, 32, of Wilmington, was cited for DUI following a one-vehicle crash on May 18, police said. The incident happened at the intersection of Evergreen and Byers drives. According to the report, the vehicle Edwards was driving left the roadway and hit a traffic control sign and a tree
• State police are investigating an apparent forgery involving more than $26,000. Police said someone identifying himself as an employee sent an email to an employer requesting a transfer of funds to a bank account that was later found to be fraudulent. The employer complied but the employee said he never made the request.
• Joshua D. Pritchard, 20, of Wilmington, was cited for his involvement in a traffic accident in which he was injured, according to a police report. The accident happened at the intersection of Route 1 and Ring Road, 3:44 p.m. on June 18. The report said Pritchard was driving north in the right lane of Route 1 but was unable to stop for a red light while the other car, heading north on Ring, had a green light to proceed through the intersection. Police also said Pritchard refused transport for suspected injuries.
• State police are investigating the theft of alcoholic beverages from the Kennett Country Club. According to the police report, staff members discovered that a bottle of Tito's Vodka and a bottle of Jack Daniel's whiskey were missing. The total value of the stolen liquor was $69.
• A 30-year-old man from West Chester was arrested for DUI in Pocopson Township on June 12. The arrest followed a traffic stop on Lenape Road at Williamsburg Drive at 1:08 a.m. Police said they made the stop after observing the 2019 Toyota failing to stop at a stop sign and for failing to maintain its lane of travel. The report added that the driver was seen drinking mouthwash as the trooper approached the vehicle. A field sobriety test indicated the driver, not named in the report, was impaired. He refused a breathalyzer test, police also said.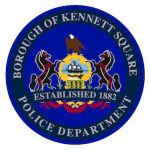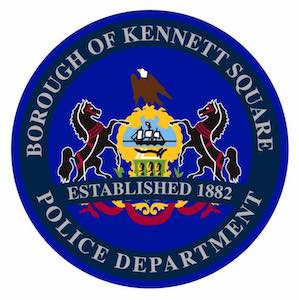 • Omar Lopez-Sosa, 31, of Lincoln University, was arrested on drug possession charges, after he was found to be in possession of marijuana and related paraphernalia following a traffic stop, according to police. The incident occurred on May 21, at approximately 4 p.m., in the 600 Block of West South Street, Kennett Square Borough.
• Borough police said Rodrigo Ramirez-Cisneros, 36, of Kennett Square, was charged with simple assault and harassment, following an altercation, during which he allegedly grabbed a female subject aggressively by the hair. The incident occurred on June 14, in the 500 Block of Center Street, Kennett Square Borough. The police report said officers were also advised of a few other incidents that occurred the week prior, which caused the victim to fear for her own safety and the safety of their children.

See Contributors Page https://chaddsfordlive.com/writers/
Comments
comments