Psalm 23 is a beautiful piece of ancient Hebrew poetry that countless believers have sung and prayed for generations. Therefore, taking a verse a month, we have walked through this Psalm verse by verse. And today, we find ourselves in the final verse—verse 6: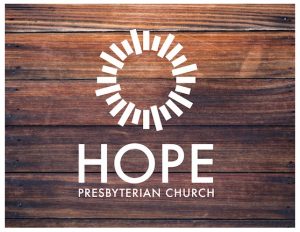 "Surely goodness and mercy shall follow me all the days of my life: and I will dwell in the house of the LORD forever" (Psalms 23:6 KJV).
Do you have real, lasting, abiding hope? If so, where is your hope rooted? Is it rooted in circumstances of daily life? Is it rooted in human strength or wisdom? Is it rooted in the fleeting pleasures of tomorrow? In this final verse of Psalm 23, we see a statement of hope. David is confident that "goodness and mercy shall follow [him] all the days of [his] life."
Now, if you know anything about the story of David, this may seem hard to believe. In his early life, King Saul pursued David, hoping to destroy him. Was goodness and mercy following him or an evil king. After he ascended to the throne, David still faced the rebellion of his own son Absalom who pursued him like King Saul. Again, was goodness and mercy following David or an evil son?
Sometimes our life seems hard and full of suffering. We're tempted to lose hope. But in the darkest moments, can we join David in saying, "Surely goodness and mercy shall follow me all the days of my life: and I will dwell in the house of the LORD forever." If this confidence were rooted in the ups and downs of daily life, David couldn't have confessed this hope.
But thankfully, hope isn't rooted in our own wisdom or ability to figure things out. Rather, it is rooted in the love and providence of God. Supremely, it's rooted in the life, death, and resurrection of Jesus. He is goodness; he is mercy. And if we have repented and trusted in him alone for salvation, then he will always be with us. He will never leave us or forsake us. And he will follow us all the days of our life. And no matter what trials we face in this life, we know that through Christ we will "dwell in the house of the Lord forever."

Originally from Colorado, Will Stern is the pastor of Hope Presbyterian Church in Garnet Valley. He majored in violin performance for his undergrad and taught violin for a number of years before being called into ministry. He studied theology at Duke University and Westminster Theological Seminary.
Comments
comments