The Kennett Township supervisors addressed two separate projects at their meeting Wednesday that will impact the 14-plus-mile Kennett Greenway.
They approved a task order which would allow the Baltimore-based Biohabitats Inc. to begin full design and engineering of the Chandler Mill Road segment of the Greenway trail loop.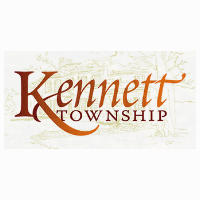 They also signaled their support for reapplying for a state grant to help fund a multi-municipal project that would connect trails in Kennett Borough and Kennett Township.
Chandler Mill
The supervisors approved Task Order No. 9 for $628,397, which would allow the Baltimore-based Biohabitats Inc. to work on final design and engineering of the Chandler Mill Road segment.
"Our job is to give you a final design and bid documents to complete this project," said Biohabitats' project manager Jennifer Dowdell.
That segment would include having an 8-foot-wide trail next to Chandler Mill Road.
According to the scope and fee proposal submitted to the township, the Biohabitats team will "act as consultant team project manager and provide input on ecological considerations for the Chandler Mill Road Greenway segment advising on native plant palette and providing insights on wetland delineation."
The team includes McMahon Associates, Unknown Studio, and Meliora.
Task Order No. 9 would include developing a landscape architectural design, geotechnical engineering, a hydraulic and hydrologic study, developing a construction plan, environmental permitting, preparing bid documents, and more, according to the scope and fee proposal. It assumes that design work would be finished by the end of the year, and could be ready for bidding into next year.
Another part of the Task Order would include reviewing a proposal from township resident Peter Doehring, township Manager Eden Ratliff said.
"[Completing the task order] will take about six to seven months' worth of engineering and design by our consultants, and engaging with permitting agencies," he said.
Connectors
The supervisors approved Resolution 2021-14 which supports Kennett Borough's application to Pennsylvania's Multimodal Transportation Fund (MTF) Program for another grant to help support the project that would connect trail segments in both municipalities.
The project includes work on Birch Street in the borough, such as a walking and biking path and stormwater management, and the creation of "a culvert underpass … known as Magnolia Underpass, which will provide a pedestrian and bicycle crossing beneath the East Penn Railway connecting Kennett Greenway trail segments between the township and borough," according to a description in the resolution.
The first grant application asked for $1.879 million; the borough and township would match the remaining 35 percent. The municipalities were awarded $400,000 on April 21, 2021.
"The borough and township are endlessly thankful for the award," said Ratliff. "However, it's a fraction of the amount" that was needed.
The municipalities were encouraged to reapply for the remaining $1.479 million before the current MTF grant application deadline of July 31, Ratliff said.
Kennett Borough Council approved seeking a second grant application at their June 7 meeting.

Monica Thompson Fragale is a freelance reporter who spent her life dreaming of being in the newspaper business. That dream came true after college when she started working at The Kennett Paper and, years later The Reporter newspaper in Lansdale and other dailies. She turned to non-profit work after her first daughter was born and spent the next 13 years in that field. But while you can take the girl out of journalism, you can't take journalism out of the girl. Offers to freelance sparked the writing bug again started her fingers happily tapping away on the keyboard. Monica lives with her husband and two children in Kennett Square.
Comments
comments