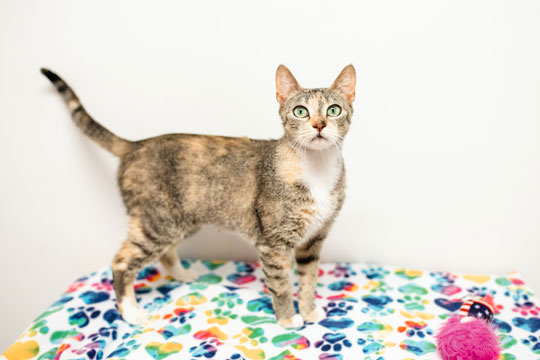 The following animals are ready to be adopted from the Brandywine Valley SPCA in West Chester.
Mark
Mark is a fun-loving lab/husky mix with incredibly beautiful and unique markings. His outgoing personality makes him a real charmer and he'd make an excellent match for an active family who enjoys spending their free time outside adventuring. Mark loves to play with toys and enjoys a nice rousing game of tug. He would love to meet your family and any other dogs in your home prior to being adopted. You can bring Mark home for a fee you name through Sunday, June 13.
Lilly
This absolutely beautiful creature is Lily. Lily is a PYT with a unique coat. Her easy-going and curious personality make her a great match for just about any home. She's excited to find a family to spend the rest of her days loving. Lily also enjoys her catnip, so make sure to stock up before taking her home. You can adopt Lily for a fee you name through Sunday, June 13.
For more information, go to www.bvspca.org or phone 484-302-0865.

See Contributors Page https://chaddsfordlive.com/writers/
Comments
comments