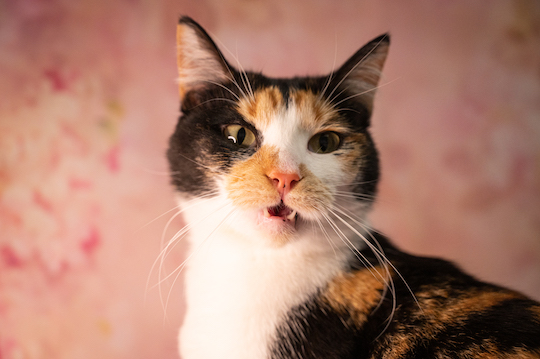 The following animals are ready to be adopted from the Brandywine Valley SPCA in West Chester.
Yellow
This long-legged handsome fella is Yellow. Like the sun, Yellow is a jovial and exuberant guy who loves toys and very much enjoys going for walks. He comes into the play yard ready to party and would appreciate a home that has pups that match his playful energy level. While Yellow can be a very fun guy, he also likes to relax and has a laid-back side as well. This dog is truly the best of both worlds. Yellow is looking forward to meeting you and your family, and any other dogs in the home prior to adoption. You can adopt Yellow for a fee you name through Sunday, May 16.
Chicken
A silly name for a sweet cat. Chicken is a dazzling and affectionate calico girl who loves attention. If you're looking for a loving lap kitty, she is the one for you. Chicken promises to never make you question whether you are her #1 and will be sure to shower her new family with plenty of adoration. You can adopt Chicken for a fee you name through Sunday, May 16.
For more information, go to www.bvspca.org or phone 484-302-0865.

See Contributors Page http://chaddsfordlive.com/writers/
Comments
comments