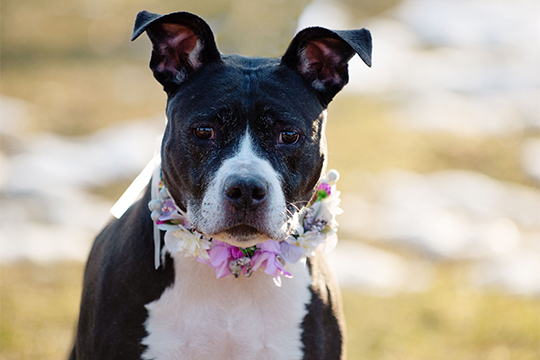 The following animals are ready to be adopted from the Brandywine Valley SPCA in West Chester.
Andre
Through absolutely no fault of his own, Andre finds himself in a shelter. He is working hard to overcome his fears, and a quiet approach and a soft voice are helping him to learn to trust. He is a sensitive soul who will do best in a quiet environment where he can learn that you are his trusted friend. Andre's special feature is that he has extra toes like the polydactyl cats that Ernest Hemingway loved so much. You can adopt Andre for a fee you name through Sunday, May 9.
Gracie
Charming Gracie is lovable and 5 years young. She is ready to spend the rest of her life with an equally loving family of her own. Gracie thoroughly enjoys her leisurely walks with the BVSPCA volunteers. She is looking forward to meeting any other dogs in the household before she goes home. You can adopt this pretty girl for a fee you name through Sunday, May 9.
For more information, go to www.bvspca.org or phone 484-302-0865.

See Contributors Page http://chaddsfordlive.com/writers/
Comments
comments