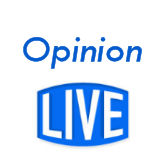 I'm biased because I know the inside story. In the Democratic Primary for Kennett Township Supervisor, one candidate has repeatedly told nothing but the whole truth. One candidate brings an honesty of effort and feelings that I am proud to work alongside to build a better community. One candidate faced the challenges of the alleged embezzlement by our prior township manager head-on; instead of taking an easy road, she took responsibility, worked hard to identify, and fix the issues -- which had been brewing for a long time before she ever became a supervisor. That one candidate is Whitney Hoffman. Whitney Hoffman is consistently open and honest about that and anything else when you talk with her.
Whitney's social, compassionate nature, and creativity are other traits that make her an ideal township supervisor. Interacting with residents and making life a little easier and more enjoyable is Whitney's favorite part of her job. You can be sure, if you have ever come to Whitney with a problem, idea, or comment, she will remember you and know just who you need to connect with; she has spoken to, did a podcast on, read and article about, or was just talking to someone else who would be beneficial in your endeavor, and she will be the first to show up to make your dream a reality. Whether it is creating the Holiday Village 5 years ago, personally sewing masks for first responders during the COVID epidemic this past year, obtaining grants to improve wireless and internet service, organizing blanket drives for those in need, or finding resources for home fire survivors, Whitney is there. She is never one to turn away from an opportunity to help others and to build a better community, open to all.
Whitney's love of research, data, and connectivity has also brought a breath of fresh air that has shifted the culture of decision making to one of objective reasoning of what is best for the township as a whole, and not just a few. When resources are limited, this approach is not always popular with a few people, such as her opponent. It is however useful in assuring that decisions are made to make the township wisely use its resources for the betterment of the community, and not just a few, special-interest individuals.
Whitney has strong beliefs as to what is the right thing to do, yet she promotes open discussion, especially on difficult topics. Whitney approaches dissent from a vantage point of exploration, which strengthens the foundation of any decision; it assures no decisions are made without thorough examination from every viewpoint. I know that if I disagree with Whitney, I better show up with my position well-researched because Whitney has thoroughly researched a topic, talked to key people, and learned how it can be done better than we're doing it now.
The discovery two years ago of the alleged embezzlement by the former township manager was devastating on every level and was decades in the making. Whitney stepped up, faced the music, rolled up her sleeves and got to work doing everything necessary to assist in the research and documentation of the crimes committed. She communicated with residents and law enforcement, and kept the township running until a completely new management team could be brought in for a fresh start. Most importantly, she made sure we all learned the hard lessons and put measures in place to make sure things like that cannot happen again. Her prior work in recovery law is now proving useful in recovering the funds.
My trust in Whitney is based upon one that recognizes that we need an energetic, independent, creative, intelligent, socially responsive, and curious person who respects open discussion and continual improvement to build the best community. In short, Whitney is simply the better combination of personality traits and skillsets for the job. I enthusiastically endorse Whitney Hoffman for Kennett Township supervisor. I hope you all will come out and cast your vote for Whitney on May 18 as well.
Richard Leff
Kennett Township,
Chair Board of Supervisors

See Contributors Page https://chaddsfordlive.com/writers/
Comments
comments