Psalm 23 is a beautiful piece of ancient Hebrew poetry that countless believers have sung and prayed for generations. Therefore, taking a verse a month, we are walking through this Psalm verse by verse. And today, we find ourselves in verse 5: "Thou preparest a table before me in the presence of mine enemies: thou anointest my head with oil; my cup runneth over."(Psalms 23:5 KJV).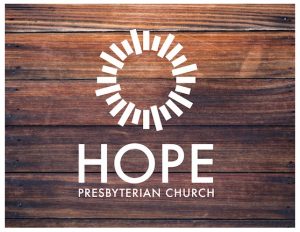 Do you feel safe and secure? You may not have literal enemies, as David describes in Psalm 23, but I'm sure you have experienced the battle of daily life. Even today, some of you may be battling cancer, depression, anorexia, obesity, substance abuse, insomnia, unemployment, underemployment, or a vast litany of other struggles.
But here are my questions: Do you know the confidence of Psalm 23? Do you see the Lord preparing a table before you in the presence of your enemies? Do you see him anointing your head with oil? Can you honestly say, "My cup runneth over?"
It's not that believers in Christ don't face struggles in life. We also battle cancer, depression, anorexia, obesity, substance abuse, insomnia, unemployment, underemployment, and everything common to humanity. However, as believers, we can enjoy a degree of confidence when we face these battles. We know the providential care of a loving heavenly Father who cares so much that he sent his only Son to live the perfect life we could never live and to die a sacrificial death on the cross.
And in a way, you can imagine Jesus Christ himself praying Psalm 23 while he hung on the cross. His enemies surrounded him, crying out, "Crucify him! Crucify him!" But Jesus knew that his Father was preparing a table before him in the presence of his enemies. Jesus knew that he was the ultimate Anointed One, which is actually what the word christ meant in ancient Greek, the language of the New Testament.
But when we look to Jesus for salvation – when his life becomes our life – then we can read this passage with Christ at the center of our lives. Yes, we have enemies, and we suffer, just like he had enemies and suffered. But his loving Father brought him through death into the life of resurrection, which we celebrated on Easter a few weeks ago. And if we are in him, he will also bring us through the suffering of this life and give us eternal peace in the life to come. Through Jesus, we can genuinely say, "My cup runneth over."

Originally from Colorado, Will Stern is the pastor of Hope Presbyterian Church in Garnet Valley. He majored in violin performance for his undergrad and taught violin for a number of years before being called into ministry. He studied theology at Duke University and Westminster Theological Seminary.
Comments
comments