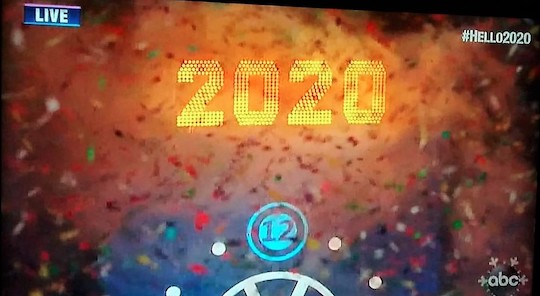 Congratulations….I think.
It's been one full year since we first became aware that life might not be the same for a while.
2020 started out really great. On Friday, Jan. 31, my husband and I went to a preview party at the Brandywine River Museum. We stood around with our cocktails, mingling with hundreds of people viewing exhibits commemorating the centennial of women's right to vote.
In February, we hosted a catered brunch at our home for the Sanderson Museum volunteers.
On March 1, feeling a little shut-in, we took a get-away to our favorite destination hotel in Lancaster, swam in their heated indoor pool, and spent two days sight-seeing.
A few days later, we went to a large family dinner in Drexel Hill. The topic of conversation was about the two people in Delaware County who now had this new so-called "Wuhan Virus" and how the local news media wouldn't divulge who they were, where they lived, or in which hospital they were.
It seemed somewhat disconcerting.
We finished off the week with an elegant dinner at the Marshalton Inn.
Ahhh, those were the days. Family, friends, and places to go.
And then, life as we knew it came to an abrupt end.
Within days, I was standing in line at our local Fine Wine and Spirits Shop, less than 12 hours before the state-mandated shutdown, making sure we had wine, Amoretto, and Margaritas in the house. A few days later at 6 a.m., I was shopping at the Giant, having a panic attack while navigating near empty, one-way aisles with my sterile mask and nitrile gloves, trying to find any frozen vegetables other than okra, Brussel sprouts, and pearl onions.
When I got to the canned meat and fish aisle, I got the last three-pack of tuna only by getting down on my hands and knees and reaching all the way to the back of the bottom shelf.
Amazon Prime became my new best friend and lifeline as I ordered what I couldn't run out to get in stores.
There were no birthdays, Thanksgiving, or Christmas gatherings with family especially as three members of our extended family had tested positive for the virus.
The other day I opened the right side of my clothes closet and looked at my black evening skirts and sparkly jackets. I thought about my pretty necklaces that I save for special occasions and wondered if I'd ever have a chance to wear anything other than leggings, turtlenecks, or sweatshirts again.
It's been 18 months since we've been down to our favorite Victorian B & B in Cape May, 21 months since I've seen my only sister, other than by Zoom, and eight months since I've had my hair cut.
We hold tickets to a now re-scheduled concert in June but at this point, I can't imagine sitting elbow to elbow in a sold-out 1,600 seat theater next to people I don't even know. "You say you drove down from New York?"
In this past year, we've accomplished what many of us never thought we could do if we had known then what the future held.
We've persevered, adapted, become more compassionate, realized what's important in life, and maybe even matured a bit. We are survivors and are truly among the blessed. 512,000 Americans are not.
So, congratulations…I think. Give yourselves a really big hug. You deserve it.

Sally Denk Hoey, is a Gemini - one part music and one part history. She holds a masters degree cum laude from the School of Music at West Chester University. She taught 14 years in both public and private school. Her CD "Bard of the Brandywine" was critically received during her almost 30 years as a folk singer. She currently cantors masses at St Agnes Church in West Chester where she also performs with the select Motet Choir. A recognized historian, Sally serves as a judge-captain for the south-east Pennsylvania regionals of the National History Day Competition. She has served as president of the Brandywine Battlefield Park Associates as well as the Sanderson Museum in Chadds Ford where she now curates the violin collection. Sally re-enacted with the 43rd Regiment of Foot and the 2nd Pennsylvania Regiment for 19 years where she interpreted the role of a campfollower at encampments in Valley Forge, Williamsburg, Va., Monmouth, N.J. and Lexington and Concord, Mass. Sally is married to her college classmate, Thomas Hoey, otherwise known as "Mr. Sousa."
Comments
comments