As Dr. Martin Luther King said, "Nothing in all the world is more dangerous than sincere ignorance."
It has become increasingly popular, of late, to quote Martin Luther King on his birthday. And for good reason. He was a conscience of our country. And now more than ever it seems we need voices like his to resonate through the halls of power.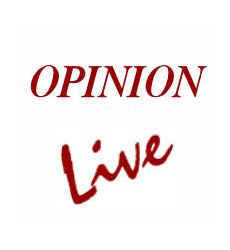 Ignorance, both sincere and willful, lies at the heart of the crises we currently face as a nation. And make no mistake. We are a nation in crisis. In the wake of an attempted insurrection in our nation's capital, our armed forces line the streets of Washington D.C. to ensure the peaceful transfer of power. Likewise, state capitols across the country, including right here in Pennsylvania, are also under armed guard due to threats of violence. All of the incidents provoked by the "big lie" that the election was stolen from Donald Trump by massive voter fraud.
Simultaneously, the COVID-19 pandemic is raging on. To date, this deadly virus has cost one percent of the population of our country their lives. Sadly, the death toll could have been much less. Even with a lackluster federal response, the spread of the virus in the United States was fueled largely by another big lie, namely that the virus is a hoax or is no more deadly than the flu.
In both crises, these big lies were created and repeated by those seeking to manipulate Americans for political gain. The willful ignorance and lie telling by many of our political leaders have led to genuine ignorance by those who follow them. The result is an attack on the peaceful transition of power upon which our Democracy is founded, and hundreds of thousands of needless deaths.
Ignorance is, as Dr. King said, extremely dangerous. Addressing these crises will not be easy, but we can and must do it. The first step in putting our country back on track is to address the crisis that drives all of our other crises, the crisis of leadership. Leadership matters, and as we can see, the words of leaders have consequences.  We can starve these lies that threaten our community and the country, by telling the truth. Now is the time for real leaders to stand up and fight the ignorance they have fed by doing just that. There was no fraud, Donald Trump lost the election, and COVID-19 is very real, very contagious, and very deadly.
Our community is fortunate to have many elected leaders who have fought ignorance by standing up and telling the truth, but unfortunately, not all of them have done so. We deserve elected leaders who will lead, and they must start by heeding Dr. King's words and telling the truth about the important issues we face.
Anton Andrew
Kennett Square
Anton Andrew is a former Democratic Party candidate for state representative.

See Contributors Page http://chaddsfordlive.com/writers/
Comments
comments