At one time or another, most elementary school students were asked in September how they spent their summer vacation. As we move into January 2021, it's time to ask something different. How was your 2020?
Likely, most people would respond with a resounding "Ugh!" And that's the polite response. Another way to address 2020 is, as J.D. Tuccille of Reason Magazine put it, "annus horribilis." Yes, it was a horrible year.
It sure wasn't a good year, unless, of course, you're Amazon, Costco, Walmart, or any of the other big box stores. How many smaller businesses can say the same? Restaurants?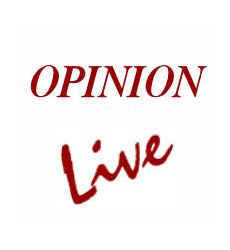 Zoom meetings were fun, weren't they? TVs, dogs barking, and toilets flushing in the background made them a lot of fun. People talking while muted added to the dynamic enjoyment.
Other years, maybe even decades, have been worse, but 2020 stands apart. The tragedy of 2020 has been a loss of life. People have lost loved ones who died from the virus, more than 300,000 in the United States if the reporting is accurate. But there has also been the loss of jobs and businesses, and a reduction in liberty, because of state, county, and municipal government overreach. The mayor of West Chester arbitrarily imposed a $300 fine for not wearing masks in public before the borough council voted on the matter, a violation of the borough charter.
And governors, including our own Pennsylvania Gov. Tom Wolf, went out of their way to overreach. Wolf decided what businesses were essential and which were not. He granted a waiver to his own former business, a cabinet supply company, so it could remain open while he single-handedly wreaked havoc on the restaurant industry. That waiver was only rescinded after reporters got on the governor's case about it. And there was no science behind Wolf's decision unless eenie-meenie-miney-mo is scientifically driven.
To be fair, some municipal governments, including Chadds Ford Township Board of Supervisors, did relent on some ordinances and allowed local restaurants to serve patrons outside. That's a good thing. Yet, it makes one wonder why those ordinances preventing outdoor dining existed in the first place. Maybe so restaurant owners could be made to pay a fee to serve outside?
Yet, that's still better than what the governor did, threatening business owners if they didn't comply with his unscientific rulings. And most restauranteurs would rather pay a fee to make a little bit of money and stay in business rather than face a hefty fine or lose their business license entirely by defying the governor's dictate and staying open.
The loss of livelihoods, the closing of schools in favor of "remote learning," and the general "stay at home unless absolutely necessary" idea wore thin on people. It's been reported that suicides are up, as are reports of substance abuse — for adults and teens — as well as spousal and child abuse.
Yet, the human spirit can be resilient. Despite what some may think of masks, people went out of their way to make masks for first responders and medical personal when we were told masks were in short supply. Restaurants did what they could by offering extended takeout service with curbside "no contact" delivery. Retail businesses did the same. Even art and music culture went online with virtual tours and concerts.
But the dynamic of life suffered. The joy of engaging with friends — face to face with hugs and kisses, and even simple handshakes — fell by the way. And how emotionally hurtful is it for grandparents to be prevented from being with their grandchildren on Thanksgiving and Christmas? As one Delaware County councilmember said, people can enjoy the holidays on Zoom. People grew to mistrust others.
Still, people cling to hope and the idea that next year will be better. Will it? Will elected politicians of all stripes and on all levels be straight with the American people and give them honest, uncensored information so they can make properly informed choices for their lives and those of their families instead of telling them to stay six feet apart and wear masks? Yeah, right.
But hope for a better tomorrow does spring eternal, and it should. So, may 2021 be a better year, a year of growth and joy for all of us despite what may happen.

Rich Schwartzman has been reporting on events in the greater Chadds Ford area since September 2001 when he became the founding editor of The Chadds Ford Post. In April 2009 he became managing editor of ChaddsFordLive. He is also an award-winning photographer.
Comments
comments