Pennsylvania State Police
• State police from the Avondale barracks arrested a 20-year-from Morton in Chadds Ford Township for drug possession on Dec. 6. According to the police report, a trooper conducted a traffic stop on Route 1 at Creek Road. The trooper smelled marijuana as he approached the vehicle, a 2005 Hyundai Tucson. A probable cause search led to the detection of a small amount of marijuana. The report did not include the offender's name.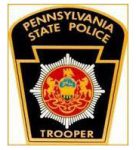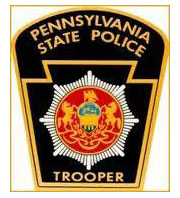 • Police arrested a motorist and passenger after their speeding vehicle fled from police. The pursuit began on Creek Road in Birmingham Township and wound up on Street Road at Parkerville Road in Pocopson when the driver left the car and fled on foot. The driver was apprehended, as was the passenger who stayed in the car. Police did not identify either of the occupants. The incident happened at 9:05 a.m. on Dec. 9.
• Police said a 41-year-old woman from Chadds Ford reported that someone broke into her vehicle by breaking the passenger side window and stealing a $500 purse and a $200 wallet while she was on the Pocopson Park. The theft was reported at 1:13 p.m. on Dec. 3.
• According to state police, Jarrett English, 36, of Lincoln University, was arrested for drug possession. A release said English was arrested after being found with a "personal amount" of marijuana. There were also active warrants out for him, police said. The incident happened on Oct. 3 at 1:18 a.m.

See Contributors Page http://chaddsfordlive.com/writers/
Comments
comments