The voting process has integrity. If you don't believe it, sign up to work the polls.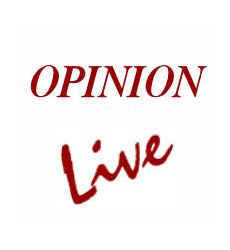 Carefully counting ballots takes time and we all must respect and thank the many poll workers who don't make much money and have to work grueling hours to serve our democratic republic. It is utterly hurtful and anti-American to cry election fraud with no evidence. It is appalling that millions have voted for a dictator when we live in a democratic republic. People need to read more American history.
I challenge anyone who questions the integrity of our elections process to volunteer to work at the polls. Do it for a few elections. Learn the processes. You will be impressed beyond compare. As someone who worked the polls in Kennett Square for over 15 years, and who served as a judge of elections for two years, I can offer this experience. It would take us several hours just to carefully count a few hundred ballots accurately, following closely step-by-step instructions from the County. I am so grateful that millions of elections workers — of both political parties — are honest, decent, hard-working people who are being transparent, following the rules set by elected officials, and trying to get at the truthful outcome of this election.
This is the people's voice we are witnessing, and it is the most glorious act we can take as citizens. We are demonstrating that more of us see the dictator who spews lies that are unsubstantiated and stokes the flames of hate. Our unique nation's democracy is on the ballot. We are so much better than a daily eruption of lies from the White House. The truth will prevail over lies. The ballots will defend the people's choice. And let us not forget, while this Republican president is a sore loser, even the Republican Party has retained some seats and has had some victories. That's the way it's supposed to work.
Sally Warren
Landenberg

See Contributors Page http://chaddsfordlive.com/writers/
Comments
comments