Kennett Township supervisors will hold a special budget meeting tonight —Thursday, Oct. 29, — to discuss fire and EMS funding.
The meeting begins at 7 p.m. Instructions on how to join the remote meeting can be found at the township website, Kennett.pa.us.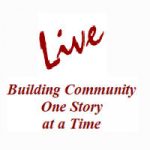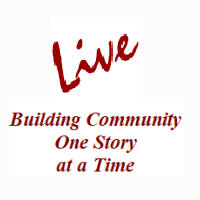 Tonight's meeting will continue a discussion that started at the supervisors' Oct. 21 meeting. The Kennett Fire and EMS Regional Commission, which sets municipal contributions for Kennett Borough and the townships of Kennett, East Marlborough, Pocopson, Pennsbury, and Newlin, is asking its member municipalities to contribute 15 percent more in 2021, according to township Finance Director Amy Heinrich.
Kennett Township's proposed fire and EMS budget would total $702,724, which includes the EMS Commission contribution and the township's share of salaries and benefits, hydrant fees, workers' compensation, and foreign fire tax contributions. The foreign fire tax represents funds from Pennsylvania that are then passed along to the commission.
"We have a three-year commitment" to the commission, Heinrich said. "We are using the lion's share of the resources, and we do also pay the lion's share."
Supervisors' Chairman Richard Leff said he wanted to get a better understanding of the increase, adding, "Is it fire responses or EMS responses that are driving it?"
Municipal contributions are set by the commission for a three-year period. From 2018 to 2020, Kennett Township paid $469,957.68 each year to the commission for its share of fire and EMS.
Supervisor Scudder Stevens suggested having representatives of Kennett and Longwood fire companies answer questions that the supervisors and the public might have.
"It's not a dollars and cents thing from my point-of-view," he said. "The issues are very, very complex, and have implications for the entire region."

Monica Thompson Fragale is a freelance reporter who spent her life dreaming of being in the newspaper business. That dream came true after college when she started working at The Kennett Paper and, years later The Reporter newspaper in Lansdale and other dailies. She turned to non-profit work after her first daughter was born and spent the next 13 years in that field. But while you can take the girl out of journalism, you can't take journalism out of the girl. Offers to freelance sparked the writing bug again started her fingers happily tapping away on the keyboard. Monica lives with her husband and two children in Kennett Square.
Comments
comments