Should Kennett Township have a local services tax?
That is the question supervisors will discuss in the coming weeks after they voted 2-1 at their Oct. 21 meeting to advertise consideration of the tax as a way to offset proposed budget expenses in 2021.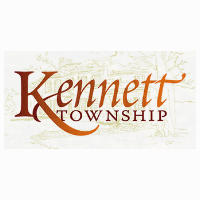 "We have a lot of requests and will not have enough revenue," said Kennett Township Finance Director Amy Heinrich. "One opportunity is a local service tax … it's to provide services to those that work in the township."
Currently, she added, there is nothing in place for people working in but not living in the township to "help support the services they require during the day."
The local services tax would be a maximum of $52 a year for everyone who works in the township and makes more than $12,000 a year. It could raise about $250,000 a year if enacted, Heinrich said.
A local services tax would be different than the 1 percent earned income tax already in place. The township receives EIT revenue from people who live in the township but work elsewhere, according to Heinrich, and EIT revenue from those who work but don't live in Kennett Township is sent to the home municipality.
The proposed tax needs to be advertised once a week for three weeks before the supervisors consider approving it, and notification of a tax would need to be sent by Dec. 1 to Pennsylvania's Department of Community and Economic Development, according to Heinrich.
Enacting a local services tax could be an alternative to raising taxes elsewhere.
"If we just go with the thought of where else we might raise revenue … we can tax on real estate for the general fund, which is inclusive of police," Heinrich said. "We can also tax for dedicated fire and ambulance."
Supervisors' Vice Chairman Whitney Hoffman said the supervisors need to look at all the options.
"As the full budget picture is coming together, I think we need to be prepared and advertise it and make sure it's an option," she said. "One of the things we have to consider is whether it's regressive and will have an impact. The whole point of this is to have these very public discussions. These are not easy decisions by any stretch."
Township resident Nancy Dunbar cautioned against raising taxes, citing former township Manager Lisa Moore's alleged embezzlement of more than $3.2 million from the township.
"I think we need to be very careful about raising taxes, especially since your former employee stole millions of dollars from the township and a lot of us are suffering from the pandemic this year," she said.

Monica Thompson Fragale is a freelance reporter who spent her life dreaming of being in the newspaper business. That dream came true after college when she started working at The Kennett Paper and, years later The Reporter newspaper in Lansdale and other dailies. She turned to non-profit work after her first daughter was born and spent the next 13 years in that field. But while you can take the girl out of journalism, you can't take journalism out of the girl. Offers to freelance sparked the writing bug again started her fingers happily tapping away on the keyboard. Monica lives with her husband and two children in Kennett Square.
Comments
comments