Some people don't let fear get in the way. Not fear of a virus and not fear of a $10,000 fine. At least that's the attitude of a restauranteur in Palmyra, Pa., in the Lebanon Valley near Hershey.
As reported by DISRN.com, Mike Mangano, the owner of a Taste of Sicily, told Gov. Tom Wolf in May where to get off. The state ordered Mangano to remain closed after the March lockdown. He didn't obey. Instead, he opened up with no masks, no social distancing, and no plastic barriers.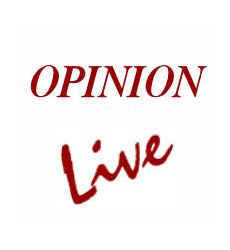 His attorney told DISRN.com that the business needed to open and that the family needed it to be open to survive. So, Taste of Sicily reopened despite the order. The governor was not too happy about that, and the administration hit Mangano with the hefty $10K fine.
How did the owner respond?
"Some rob you with a gun, while others rob you with a pen," he's quoted as saying. "There's absolutely no fear here. We're going to continue to come to work, and the governor ain't going to do anything about it…We ain't paying crap."
And a judge agreed with Mangano. Pennsylvania Judge Carl Garvey opined "that the family-owned business was treated in an unconstitutional manner and that they would not be liable for any arbitrarily assigned fines from Wolf's administration."
The story continued by saying the governor intends to appeal the decision because restaurants and bars cause the recent surge in COVID cases.
Mangano is undeterred: "We don't care what the repercussions may be," Mangano reiterated. "We want the world to see how ridiculous it is for being penalized to go to work."
Now, this is not of the same magnitude as throwing a bunch of tea into Boston Harbor, but it is in the same spirit, that of saying 'no' to bad government, arbitrary government.
Mangano didn't force anyone to eat at Taste of Sicily. Patrons came or stayed home as they thought best. But while the governor forced that restaurant to close in the wake of COVID-19 — indeed closing all businesses he deemed nonessential — Wolf's former business, a cabinet supply company, was allowed a waiver to stay open.
Judge Garvey is correct. The governor's actions treated all businesses arbitrarily. Small businesses were ordered to shut down, but big box stores could remain open. Now people are horrified that Walmart and Amazon are making big profits during the pandemic while the mom and pop shops shut down because of the governor's dictate. Well, if people need to blame someone, blame governors such as Wolf, who forced millions of people out of work when he ordered businesses to close.
Some might be horrified with Mike Mangano's decision to reopen, afraid over the possible spread of COVID. Others, who hold the government to be supreme, probably don't like him for defying authority. But others will respect him for disobeying an unjust decision to provide for his family without going on welfare. More people should stand up for themselves.
(The DISRN.com story can be found here.)

Rich Schwartzman has been reporting on events in the greater Chadds Ford area since September 2001 when he became the founding editor of The Chadds Ford Post. In April 2009 he became managing editor of ChaddsFordLive. He is also an award-winning photographer.
Comments
comments