Chadds Ford Township Supervisors Wednesday night voted down an amendment to the township's burn ordinance after realizing they didn't know why it came before them. Part of the problem, according to Supervisors' Chairman Frank Murphy, was the wording.
He was referring to parts of the ordinance that required a permit every time a resident wanted to burn lawn waste and having the fire marshal inspect the burn.
"I'm not sure how some of that language got into the ordinance," Murphy said. "Having the fire marshal go out for each permit is a really bad idea."
Murphy further surmised that the proposed amendment's impetus was that the township's fee schedule calls for a permit for open burning. But the original ordinance, dating back to 2003, had no provision for a paid permit.
The ordinance — ordinance 166 — prohibited burning household trash or garbage and banned the burning of leaves. It also required a permit from the fire marshal for every burn and limited the number of burns to one per month. A copy of the ordinance is on the township's website.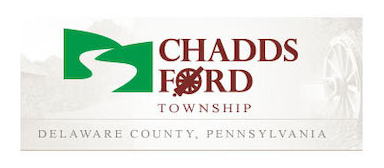 Supervisors held a hearing on the matter earlier during the meeting. Several residents, Polly Teti, of Webb Road, and John and Nancy Waldorf, of Wilderness Way, spoke against the proposal.
"There is a sufficient amount of yard waste that we are challenged with as the seasons change," said Nancy Waldorf. "By restricting open the burn, it creates an undue hardship on homeowners."
Under questioning from Murphy, she said she could accept the need for a permit even though Waldorf disagrees with the need for one, and she's opposed to the total number of restrictions and conditions and with the need for the fire marshal to come out to observe what's going to be burned.
She added that there are many township residents who have been and remain responsible and do burns in a responsible manner.
"I think that, inherently, homeowners want to do the right thing…I feel the township is just encroaching a little bit too much on the homeowners being permitted to dispose of the yard waste as has been traditional and customary," she said.
Waldorf added that the state Department of Environmental Protection has a model that includes burning leaves as part of yard waste.
John Waldorf said he disagrees with the need for the permit.
"Getting a permit requires going out to the fire marshal, getting permission and setting up a date you're going to burn,' he said, adding that when he burns it's more impromptu, thinking that "it's a good day to burn."
He called the requirement to get a permit every time he wants to burn "onerous," but could accept a needing an annual permit.
John Waldorf also disagreed with the prohibition on burning leaves.
Teti said she agrees with the Waldorfs.
"I have a burn pile, but the weather has to be perfect before I go out to burn. So, I agree that there should be rules and controls, but at the same time I don't think you should get a permit every time because I don't know when I'm going to burn," she said.
Supervisors' Vice Chairman Samantha Reiner also said she opposes the ordinance.
"Although I'm a part of a committee that works on ordinances, and I worked on this ordinance, I'm not in favor of it. I have two acres, and I burn in the same spot in my yard to manage my debris in my yard…I have gotten a permit in the past…but I don't agree with the permit, and I also don't agree with all the regulations in [this ordinance]," Reiner said.
According to Murphy, "This came out of committee and then the Planning Commission, so it didn't appear out of nowhere. That's why it's being considered. Somebody thought this needed to be revised. It wasn't you. It wasn't me and I doubt it was [Supervisor Noelle] Barbone. If none of the three of us decided that this burn permit ordinance had to be revised, then there's a question as to why we're here doing this tonight."
The motion failed 3-0.
Other business
• Supervisors did pass another amendment, adding regulations to the township zoning code. Those changes deal with how applications and permits are handled, conditional use standards, and criteria. It also deals with nonconformities, building height regulations, and swimming pool regulations. That ordinance can be found here.
• The board donated $10,000 to the Brandywine Battlefield Park Associates to continue to maintain and run programs at the park.

Rich Schwartzman has been reporting on events in the greater Chadds Ford area since September 2001 when he became the founding editor of The Chadds Ford Post. In April 2009 he became managing editor of ChaddsFordLive. He is also an award-winning photographer.
Comments
comments