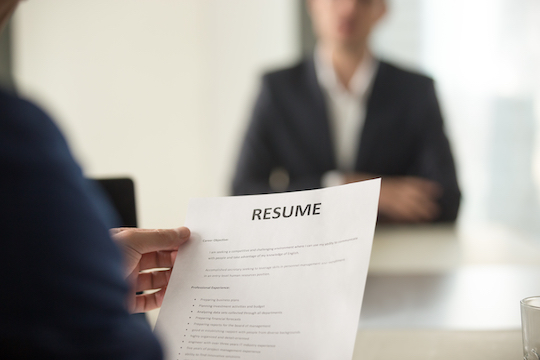 Your business is facing challenges that are unprecedented in recent history. Your workforce may no longer be "in the office" so to speak and this raises a plethora of obstacles to growing your human capital. This article provides strategic guidance and practical tips to help you reflect on your practices, identify your gaps, and implement new processes to ensure you can continue to hire top quality candidates effectively and efficiently.
Three critical considerations to reflect on as you prepare the "to do" list:
Job Descriptions - Revisit and align them with your new processes and procedures that have resulted from a remote operational capacity. Ensure they accurately reflect the work and capture what has changed, and remove what is no longer relevant. Validate and be sure to examine closely against the Department of Labor Fair Labor Standards Act for exempt/non-exempt classification.
Posting & Interview Process – Enhance your job postings with information about your efforts to create and maintain a safe and healthy workplace and highlight when a position is remote. Be honest and clear if the remote status is only temporary or permanent for the specific posted position. You should be designing and implementing new practices in your interview process to migrate to a virtual world in which candidates and your hiring managers are comfortable performing, documenting, and executing decision making based on virtual interviews.
Training – You must train your hiring managers and management team on your Covid-19 policies and procedures. You also need to train these professionals on effective virtual interviewing techniques and proper documentation, not to mention ensuring they have been trained on the legal do's and don'ts of interviewing to protect your business.
Establish which technology platform you are going to use and be consistent with implementation, training, and support for your hiring managers to ensure they have the tools they need to hire talent effectively.  Review your recordkeeping practices and capture the interview documentation to protect your organization from claims of discrimination or failure to hire.
Make sure you train your people leaders involved in hiring on the proper responses to appropriate COVID related questions they will get from applicants. I recommend creating a simple FAQ reference sheet for your interview panels to have handy to respond consistently to applicants during interviews. It is good for candidates to ask questions about your safety protocols and what steps you have and are taking to protect your employees. Therefore, be prepared with consistent responses that align across the organization.
Finally, branding. Leverage your current employees as brand ambassadors for your business.  The remote workforce today is online using social media and networking potentially more than ever before. Educate your employees on how to represent the company in a virtual world.  Update your website to ensure visitors know you have taken COVID-19 seriously and what you have done for your business, workforce, and the community.  Share on social media the contributions you have made to the community to help stop the spread of this virus.  Your employees can be a tremendous advocate and help others learn about the culture you have developed making your company a great place to work.
Wishing you all good health and safety during these challenging times.
Warren is the President and co-founder of SymbianceHR and provides strategic oversight for service delivery, business operations, and technical guidance on consulting engagements. He is a human resources subject matter expert with over 25 years of experience as a strategic human resources business partner, project manager, and people leader across private and public sectors organizations. Warren is responsible for the strategic planning of all client consulting engagements from initial needs assessment and compliance review through delivery of customized strategic solutions that meet the client's business goals. He has a proven track record of providing executive coaching and guidance to business leaders and human resource professionals at all levels including the C-Suite of Fortune 100 companies. Warren is also the Chief Talent Officer and cofounder of SymbianceHiRe, a Symbiance company dedicated to providing direct placement talent acquisition services and temporary and contract staffing solutions to the business community. Warren holds a B.S. in Human Resource Management, an MBA in Project Management, and a M.S. in Industrial and Organizational Psychology. Warren is the author of "Applicant Interview Preparation – Practical Coaching for Today."
Comments
comments