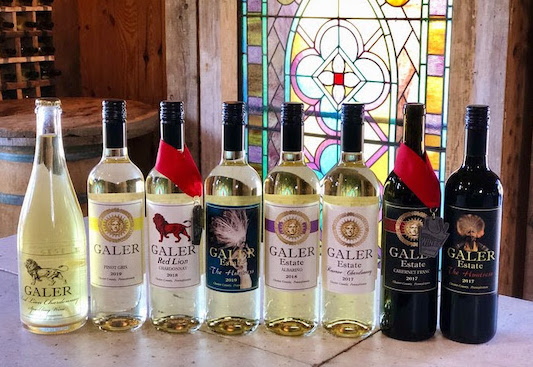 Galer Estate Vineyard & Winery Gal is closing its doors until Labor Day weekend because of new COVID-related restrictions. Owners Brad and Lele Galer sent the following press release on Friday, July 31.
"We are very sorry to say that we have decided to close our doors to the public through August. Gate Side Wine Pick Up is still available throughout the week, but onsite guests, tastings, and gatherings are sadly discontinued until September.
"While it has been wonderful for us all to see our customers come back, it has been difficult for us to keep up with the legally mandated restrictions, particularly the mandate requiring us to sell full meals with every wine purchase.
"With the 2020 harvest just around the corner, we have decided to take this month off to get the winery ready for harvest and take care of the wines we have in the tank. We will still be working hard at the winery and vineyard, and we are excited to bring you our newest wines once we reopen.
"We look forward to seeing you in September."
The Galers said the winery will reopen on Sept. 4.

See Contributors Page https://chaddsfordlive.com/writers/
Comments
comments