Delaware County businesses have reported difficulties procuring needed supplies due to drastic price gouging. While items such as disinfectants, wipes, and masks have been a common source of complaints for businesses and residents, other less known supplies have reportedly become problematic.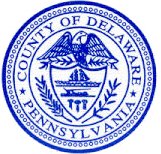 "Our salon owners have been hit particularly hard, as they were one of the last industries allowed to reopen their doors. After speaking with local salon owners about their efforts to keep their customers safe, we have learned that they are having to overcome yet another obstacle: locating and obtaining reasonably priced barbicide — the disinfectant solution used by barbers and cosmetologists for disinfecting grooming tools such as combs and hair-cutting shears," said Trish McFarland, President of the Delaware County Chamber of Commerce and member of the Bringing Back Delco Task Force.
Under the Price Gouging Act, a price increase of more than 20 percent during a declared State of Emergency is considered price gouging.
Pennsylvania Attorney General Josh Shapiro has been active in pursuing businesses that are engaging in price gouging. According to the Attorney General's website, their office follows up on every tip received and will take legal action, when necessary, to make sure the illegal practice of price gouging does not continue. As of July 30, a total of 122 complaint forms have been submitted by residents and business owners in Delaware County, resulting in 15 formal investigations and multiple settlements with Delaware County businesses.
Businesses owners are urged to report price gouging through the Attorney General's website: www.attorneygeneral.gov/price-gouging-complaint/ or by email: pricegouging@attorneygeneral.gov
Business owners may also be eligible for restitution. Individuals who purchased select products from the businesses listed on the site may be eligible if they overpaid. In order to be considered for restitution, individuals should file a price-gouging complaint form and attach a copy of their receipt showing they purchased the product within the "Date of Eligibility" window. More information and the form can be found on the Attorney General's website:  www.attorneygeneral.gov/avcs/
Additional Resources for Delaware County Businesses:
The Bringing Back Delco Task Force offers webinars to assist business owners with safety guidelines, reopening protocols and plans, and industry-specific information. The website also includes downloadable flyers and graphics for business owners to display and share with their employees. The Task Force has offered safety and cleaning supplies to businesses at a discounted bulk rate.
More information can be found here: www.BringingBackDelco.com
A helpline has also been set up for business owners and managers who have questions and need help navigating the CDC and state guidelines and who may need support interpreting the guidance. Businesses can call 610-565-3677.
"We all need to work together to ensure that businesses can continue to operate safely and provide goods and services to residents without unnecessary barriers," said Delaware County Councilwoman and member of the Bringing Back Delco Task Force Elaine Paul Schaefer. "Our goal is to see our business community thrive and do so while protecting the health and safety of themselves, their employees, and the community."
The Bringing Back Delco Task Force regularly convenes to address the concerns of the community, coordinate, and share best practices that are proven to be successful and distribute information that is needed for an effective and safe transition.

Comments
comments