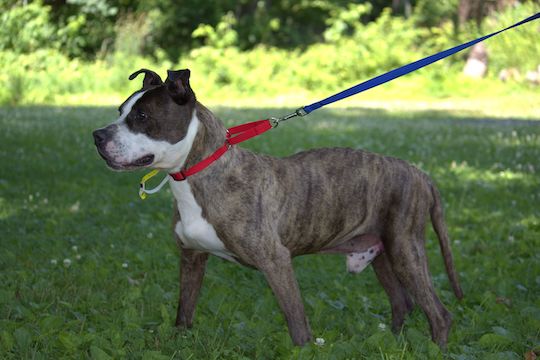 The following animals are ready to be adopted from the Brandywine Valley SPCA in West Chester.
Amicone
Amicone is a fun-loving, playful boy who enjoys going on long walks and runs. In fact, he is part of the BVSPCA Doggers Program where volunteers take dogs jogging. He has proven himself to be a nice, light jogger who doesn't react to people, bikes, or dogs. This handsome boy is ready for lots of new adventures and a lifetime of fun with his new best friend. Amicone is open to meeting other dogs but would like to get acquainted before making a commitment. You can adopt this handsome boy for a fee you name through Sunday, Aug. 2.
Cher
Like her namesake, this gorgeous, silver-colored girl is a bit of a diva. Cher is a confident cat who knows what she wants and prefers attention on her terms. This superstar is low maintenance, will give you plenty of space and let you know when she wants attention. A curious girl, Cher enjoys exploring her surroundings, however, she would prefer to be the only kitty-star of the household. You can adopt this superstar for a fee you name through Sunday, Aug. 2.
For more information, go to www.bvspca.org or phone 484-302-0865.

See Contributors Page https://chaddsfordlive.com/writers/
Comments
comments