Chester and Delaware counties are reporting different aspects of how COVID -19 is affecting residents. Chester County is reporting a decrease in nursing home deaths related to the Coronavirus, while Delaware County is reporting an increase in the number of cases for residents younger than 30 years of age, according to press releases the counties issued.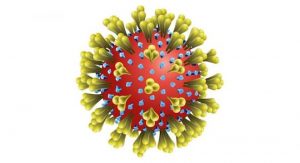 The Chester County Coroner's Office reported "a significant drop in the number of nursing home residents dying with COVID-19 in June and July. In May, 135 such deaths were reported, compared to 25 in June and 8 so far in July."
So far this year, the coroner's office said there had been 380 COVID-19 deaths with 83.6 percent — 318 — occurring in long-term-care facilities.
County Coroner Christina VandePol said it's good to see those numbers drop, but she has some concerns about reporting.
"…most deaths in long-term-care facilities are not required to be reported to us... Most nursing homes are closed-loop systems, with the same people who supervise patient care issuing the death certificates. Death certificates are sometimes issued based on information given over the phone to an on-call physician. There is a lot of room for miscommunication and conflict of interest. Our elderly, their families, and our community deserve to have access to an independent and objective review whenever a death occurs in these circumstances."
While Chester County is reporting fewer COVID-related deaths in nursing homes, Delaware County reports an increase in the number of cases among younger adults. In a press release, the county said that increase is due to visits to the New Jersey shore and other gatherings.
Public health officials in Delaware County are saying "…a large percentage of residents have contracted the virus while visiting New Jersey beaches, attending July 4th barbeques, and socializing without masks."
The release further said, "…the latest data shows that roughly 40 percent of all new cases in Delaware County are now found among those under the age of 30."
According to said Delaware County Councilwoman Elaine Paul Schaefer, "We know that some of our younger residents have been socially responsible and we commend them. However, both anecdotal evidence and contact tracing data warns us that the virus is increasingly affecting our young people. We all must continue to adhere to the state's guidance and remember that a crowded bar or party is one of the most likely places to contract and spread the virus."
Daycare and pre-schools are also showing a rise in cases of COVID-19, according to the release Delaware County issued. That increase puts the health of teachers and administrators at risk, the release said.
"While the understanding is that young people are less likely to develop significant symptoms, they are nevertheless capable of spreading the virus with only mild symptoms or even when completely asymptomatic—and this can have a devastating impact on family, teachers, and others in the community who may be in a higher risk pool," said Delaware County Council Chairman Brian Zidek.

See Contributors Page http://chaddsfordlive.com/writers/
Comments
comments