The COVID-19 crisis has impacted us all in ways that may take years or a lifetime to reflect upon and understand. As businesses begin to reopen and emerge from the shutdown, our workforce — the employees we value and need to succeed — are emerging from a stay at home lockdown that can be a traumatic experience.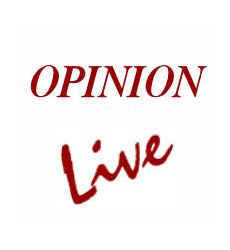 The myriad challenges today include returning to a new normal work environment with changes to working conditions. Those changes include moving from remote locations back to the regular physical office and dealing with the stress of civil unrest, protests or riots, on top of a Covid-19 virus that has no cure, and the risk of death. They all combine to create a traumatic situation for many of the people in our community.
As business leaders, it is more critical now to demonstrate strong leadership values and ethics in how you treat your employees and how you create and maintain a life-work balance. That includes the safety and protection of the workforce while building sustainable processes and practices that enable you to continue providing your products and services to your customers and clients.
Three important considerations as we emerge from the stay-at-home lockdown to support your strategy for success.
Employees will have genuine, valid, and realistic fears and concerns when asked to return to a physical work location. Do not demonstrate a disrespectful attitude or communication style by "ordering" people to return to the work location. Instead, develop a communication strategy and alternative working conditions that allow these concerns to be addressed and resolved collaboratively. Treat all employees fairly and collaborate with them through an interactive process to determine how to achieve a win-win situation for the employee and the business.
The employer, as always, has a legal obligation to provide a safe workplace for their employees. This means following all local, state, and federal guidelines and regulations to meet safety standards in the workplace. This includes but is not limited to social distancing, remote work when possible, disinfecting the worksite, monitoring the health of the staff, and communicating timely and honestly about positive test results in the workforce that require quarantine or migration back to remote working conditions to avoid the spread of the virus.
Establish policies to handle the new work processes and practices and provide training to all people leaders and the employees. Failure to communicate consistently, transparently, and timely with trust, respect and engagement could lead to employee relations issues that you don't need right now on top of all the other challenges your business is facing.
Remember your obligations to keep certain matters confidential, to protect the rights of your employees, and to ensure their safety while under your management. The more effective you can be as leaders during this crisis, the more evident it will be that you become an employer of choice who treats people with dignity and respect, which leads to community approval and sustainable business success.
Wishing you all good health and safety during these challenging times.
Warren is the President and co-founder of SymbianceHR and provides strategic oversight for service delivery, business operations, and technical guidance on consulting engagements. He is a human resources subject matter expert with over 25 years of experience as a strategic human resources business partner, project manager, and people leader across private and public sectors organizations. Warren is responsible for the strategic planning of all client consulting engagements from initial needs assessment and compliance review through delivery of customized strategic solutions that meet the client's business goals. He has a proven track record of providing executive coaching and guidance to business leaders and human resource professionals at all levels including the C-Suite of Fortune 100 companies. Warren is also the Chief Talent Officer and cofounder of SymbianceHiRe, a Symbiance company dedicated to providing direct placement talent acquisition services and temporary and contract staffing solutions to the business community. Warren holds a B.S. in Human Resource Management, an MBA in Project Management, and a M.S. in Industrial and Organizational Psychology. Warren is the author of "Applicant Interview Preparation – Practical Coaching for Today."
Comments
comments