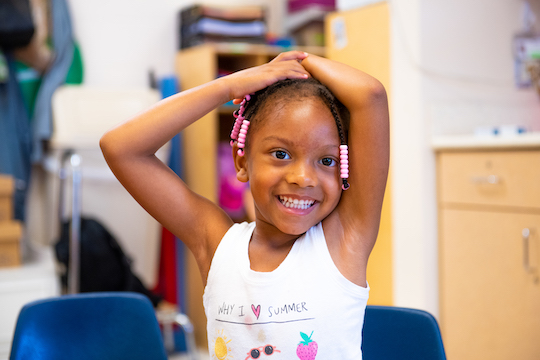 After months of being cooped up and quarantined, it's time to get out and enjoy summer at the YMCA of Greater Brandywine's camp and childcare programs. Following Gov. Tom Wolf's announcement that Chester County would likely move to the yellow phase on June 5, YGBW is set to reopen safely and welcome children back on Monday, June 8.
For several weeks, YGBW has been preparing to safely offer camp and childcare in light of COVID-19. Many new protocols and procedures have been implemented in accordance with the latest directives from the CDC and American Camping Association, and staff members are undergoing extensive training to prepare.
"We can't wait to begin safely bringing children back to the Y for learning, enrichment, friendships and fun this summer," said Denise Day, president and CEO of YGBW. "We're all looking forward to hearing our YMCA branches once again filled with the joy and laughter of children."
Some of the changes that participants can expect at the YMCA include:
Extensive Staff Training – YGBW staff members are undergoing training in the latest cleaning and disinfection protocols provided by the CDC, as well as in social distancing, stable groups and virus spread reduction. In addition, all Y staff members receive training annually in child abuse, first aid, CPR and workplace safety. Children will also participate in an orientation covering personal space, handwashing and other best practices to protect their own health and safety.
Hand Washing - More frequent hand-washing breaks and enhanced disinfecting procedures are being implemented including the addition of more sinks and hand sanitizing stations.
Health Screenings - All children and staff will be screened daily. Anyone with a temperature over 100.4 or exhibiting other symptoms of illness will not be permitted to attend. Visitors will not be allowed on-site without special approval.
Enhanced Drop Off and Pick Up Procedures - Parents and guardians will remain in their cars during drop-off and pickup with a YGBW staff member accompanying each child to their group or classroom. All staff will be required to wear personal protective equipment such as masks and gloves during this process. Parents of infants are welcome to come into the facility to drop off and pick up their children, so long as they go through YGBW's health screening process.
Stable Groups - Camp and childcare groups will be smaller than in previous years. These groups will function as a cohort, staying together throughout the day.
For information on additional changes to summer camp and childcare programs at the YMCA, visit YGBW's website.
As always at the YMCA, before and after camp time is included at no additional cost and financial assistance is available. Sibling discounts are offered and swimming in the YMCA's indoor pools will be available at most camp locations this summer.
Weekly camp activities include arts and crafts, nature and STEM, drama, field games, sports and movement, water play and theme-related activities. YGBW is also working to intentionally incorporate language arts and math opportunities into activities to support students academically during the summer months.
Locations Offering Summer Camp and Childcare
Summer camp is open to children ages three to 15. Offerings vary by location and include traditional day camp, as well as several specialty camps. Childcare is open to children beginning at six months. Camp registration is available online. Those interested in childcare can complete the interest form.
Brandywine YMCA – 295 Hurley Road, Coatesville, PA 19320
Jennersville YMCA – 880 W. Baltimore Pike, West Grove, PA 19390
Kennett Area YMCA – 101 Race Street, Kennett Square, PA 19348
Lionville Community YMCA – 100 Devon Drive, Exton, PA 19341
Oscar Lasko YMCA & Childcare Center – 1 E. Chestnut Street, West Chester, PA 19380
Upper Main Line YMCA – 1416 Berwyn-Paoli Road, Berwyn, PA 19312
West Chester Area YMCA – 605 Airport Road, West Chester, PA 19380
Additional information on camp and childcare, including a list of frequently asked questions, can be found online at www.ymcagbw.org.
All Other YGBW Facilities to Remain Closed
As noted in the reopening orders issued by the Commonwealth of Pennsylvania, gyms and health clubs are not permitted to reopen in the yellow phase. Thus, while YGBW is offering camp and childcare, the rest of YGBW's facilities remain closed at this time, and a date for when they can reopen is not yet known. This includes but is not limited to fitness centers, group exercise classes, walking/running tracks and locker rooms

Comments
comments