Chadds Ford Township supervisors are considering allowing a special outdoor dining permit for restaurants in anticipation of the partial reopening of Delaware County. Gov. Tom Wolf announced he would move all counties currently in the red zone for COVID-19 into yellow on June 5.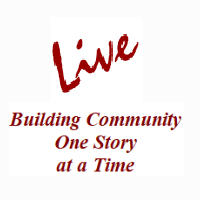 The governor's lockdown decree in March prohibited restaurants from offering dine-in service; they were limited to takeout service only. A move to yellow will allow for outdoor seating service as long as they take certain distancing precautions.
But few restaurants in Chadds Ford have outdoor dining areas. According to Chadds Ford Supervisors' Chairman Frank Murphy, the proposed ordinance would give more restaurants in the township a chance to return to some normalcy of business.
"All three of the supervisors, me, Samantha Reiner and Nicole Barbone, are working to help local businesses. We hope this would be a good first step," Murphy said in a telephone interview. "It's a new way to help facilitate business."
Murphy said in the interview that restaurants that currently don't have outdoor facilities could use a tent or roped off area in a parking lot as long as they follow other COVID-related guidelines.
The proposed ordinance, if approved, would allow for restaurants to apply for a special permit that would allow for outdoor service "for 120 days from the date of issuance or through Nov. 7 of the year issued, whichever is earlier but in no event shall a permit be valid prior to March 15 in the year it is issued" and they are renewable.
Applicants must provide a seating plan that shows ingress and egress to all areas, including restrooms while accommodating social distancing requirements. If the applicant wants to use sidewalks or lawns, they must show that they own the property or have the landlord's permission.
Supervisors are expected to vote on the matter during a special meeting, conducted via Zoom, on Saturday, June 6, at 9 a.m. The June 3 meeting has been canceled.
A draft of the proposed ordinance can be found here.

Rich Schwartzman has been reporting on events in the greater Chadds Ford area since September 2001 when he became the founding editor of The Chadds Ford Post. In April 2009 he became managing editor of ChaddsFordLive. He is also an award-winning photographer.
Comments
comments