A reminder that several polling places were changed for Tuesday's primary election and mail-in voting was authorized because of the COVID-19 pandemic. Changes affect voters in both Chester and Delaware counties.
Chadds Ford Township residents will be voting at Garnet Valley Middle School at 601 Smithbridge Road in Concord Township.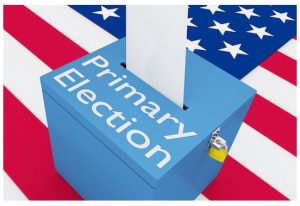 In Concord Township, most polling locations remain as they have been, but four sites were changed. People from the West Precinct who usually vote at Darlington Arts Center will be voting at Garnet Valley Middle School. Voters in the South East, South Central, and South West precincts who usually would vote at Garnet Valley High School will be voting at the former Pennington School at 245 Bethel Road.
Chester County residents voting by mail should get their ballots into the county by 8 p.m. on June 2. They must be received by the county at any time before then. To drop off in person, take the completed ballots to the Chester County Government Services Center at 601 Westtown Road in West Chester by 8 p.m. on June 2.
Delaware County residents voting by mail must also get their ballots in by 8 p.m. on June 2. If dropping off completed ballots in person, take them to Delaware County Government Center at 201 W. Front St., Media. The county will accept those ballots today, Friday, May 29, or Monday or Tuesday, June 1 and 2, from 8:30 a.m. to 4:30 p.m. Voters may also drop off ballots Saturday, May 30, from 9 a.m. to 2 p.m.
Those ballots may also be dropped off at any polling location on election day, where there will be drop boxes while the polling locations are open. These drop boxes will be positioned just inside the polling location, where they are under observation by the poll workers. However, voters seeking to drop their mail-in ballots will not be required to check-in with the workers. Residents are asked to observe social distancing when dropping off a ballot to a polling location.
Delaware County also is planning to have a mobile dropbox visit retirement communities on election day to collect ballots that were received too late to be returned by mail for those residents who cannot leave the facility.
See Contributors Page http://chaddsfordlive.com/writers/
Comments
comments