Kennett Township supervisors voted Wednesday to purchase a new general ledger accounting system.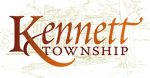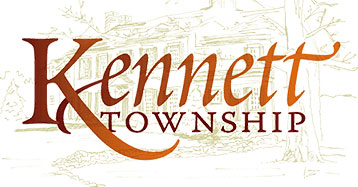 In their first public meeting of the quarantine, held over the online meeting app Zoom, the supervisors unanimously voted to have township Manager Eden Ratliff sign a contract with Sage Intacct for the cloud-based accounting system. It will replace the Quickbooks system that had been in place for years, including during the period when the former township manager allegedly embezzled more than $3.2 million.
It will cost up to $32,000 to implement the new system, according to Kennett Finance Director Amy Heinrich, and up to $23,000 a year to subscribe to the Sage system. This year's subscription cost is $17,250.
"The needs of the township have outgrown the capabilities of [Quickbooks]," Heinrich wrote in a purchase recommendation. "Particularly given the fraud that took place in the township, we need to implement a system that supports best practice controls, comprehensive audit trails, segregation of duties and robust accounting processes."
Heinrich said she and her staff had "undertaken an exhaustive search for a new general ledger and comprehensive financial system." Some of the benefits of the Sage system include a grant tracking module, an easier interface with other systems, fund accounting, approval workflow, and a dashboard view and workflow that can be customized.
"We've been waiting to get this … for a long time," said supervisors' Vice Chairwoman Whitney Hoffman.
"There's really a lot of work that went into this," township Manager Eden Ratliff said. "This is really going to professionalize our reporting to the board and the public."
Heinrich said she was excited to move forward with the new system, whose kickoff is estimated to be about two weeks after the contract is signed. It is estimated to be fully functional about two to three months after the kickoff.

Monica Thompson Fragale is a freelance reporter who spent her life dreaming of being in the newspaper business. That dream came true after college when she started working at The Kennett Paper and, years later The Reporter newspaper in Lansdale and other dailies. She turned to non-profit work after her first daughter was born and spent the next 13 years in that field. But while you can take the girl out of journalism, you can't take journalism out of the girl. Offers to freelance sparked the writing bug again started her fingers happily tapping away on the keyboard. Monica lives with her husband and two children in Kennett Square.
Comments
comments