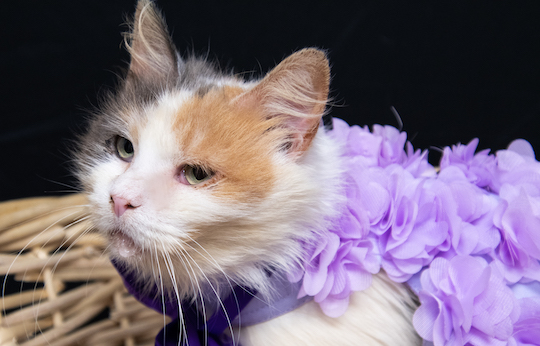 The following animals are ready to be adopted from the Brandywine Valley SPCA in West Chester.
Deborah
Deborah arrived in pretty rough shape as a stray. She is petite, sweet and gentle, so she likely had a home previously. This elder girl is looking for companionship and love in a home matched to her pace. Deborah is estimated at 12 years old and deserves to be cherished in her golden years. She can be adopted for a fee you name through Sunday, April 5.
Woola
Woola can seem a bit shy at first but melts into the sweetest cuddle-bug once he knows you're on his side. He loves the company of his people friends, and his absolute most favorite thing to do is to snuggle up on the couch and relax together. You can adopt this 6-year-old love for a fee you name through Sunday, April 5.
For more information, go to www.bvspca.org or phone 484-302-0865.
See Contributors Page http://chaddsfordlive.com/writers/
Comments
comments