The Board of KACS (Kennett Area Community Service) would like to thank our community for the outpouring of generosity during the current COVID-19 pandemic. Your donations are enabling KACS to continue to help individuals and families who live within the Kennett Square, Avon Grove, and Unionville Chadds Ford School Districts with food, shelter, and a path forward.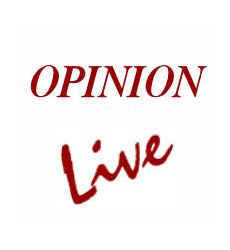 We have also heard from so many of you asking how you can help, and we need your help now more than ever. KACS is here, and we need monetary donations to continue to serve our community.
Currently, we are open for food distribution. We are also providing emergency assistance by appointment. With the economy seemingly shutting down overnight, the financial reality for many of our most vulnerable community members has shifted drastically. Last week we saw an almost 60% increase in the number of people we normally serve in a week in our food cupboard. This increase will certainly continue as more businesses shutter and as more people are laid off from their jobs.
Normally, KACS relies on donations from our local grocery stores. Unfortunately, grocery store donations stopped last week due to increased demand from the public. These stores no longer have extra food to donate.
For safety reasons, KACS is currently manning the food cupboard solely with our small and dedicated staff. Our 75 volunteers are staying home, and we cannot accept food donations without our volunteers. We normally rely on our community to help with our operations. While this currently isn't possible, there are still ways you can help.
Here is what we are asking of our community:
Make a donation. The best way to help us help others is to make an online donation on our website at kacsonline.net.
Share our information with your contacts, friends, and network on social media. Be a voice for how people can help each other in this time of social distancing while staying safe.
If you see someone struggling, give them our contact information: 610-925-3556.
Even during a crisis that requires us to stay home, we can support each other.  Speaking up for the less fortunate and sharing how you are helping can also inspire others to act.
The Board of Kennett Area
Community Service (KACS)
See Contributors Page http://chaddsfordlive.com/writers/
Comments
comments