Big changes are afoot at the Delaware Museum of Natural History with the public phase kick-off of a $9.8 million capital campaign to reimagine the museum's galleries and public spaces. This is the largest redesign since the museum opened in 1972.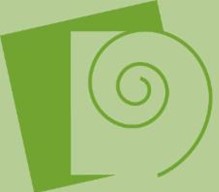 Over the past four years, the museum held focus groups, collaborated with community partners, and consulted leading-edge institutions to create a vision for experiential programs, innovative exhibits, and 21st-century approaches to nature and science education. Plans for the new museum will be unveiled to the public in June.
To bring this vision to reality, the museum will close for construction in early 2021 and reopen in early 2022 as the Delaware Museum of Nature and Science.
To date, five government entities (federal, state, county), six corporations, 15 foundations and 66 individuals contributed 54 percent of the campaign's funding goal. This includes a major grant from the highly competitive Institute of Museum and Library Services.
"We are deeply appreciative of—and invigorated by—endorsements from many supporters who have told us, 'we see the need for your programs, we agree with what you are doing, we are confident in your abilities, and we support where you are going,'" said Museum Board President Richard F. Cairns.
"Our community expressed that science, the environment and education are more important to them than ever before. They expect us to be up-to-date, hands-on, action-oriented and relevant, said trustee and Campaign Co-Chair Ian R. McConnel.
"By switching from static, taxonomy-based dioramas to interactive, ecosystem-based areas, the new museum will inspire people to discover, examine, and uncover the wonders of science in the natural world," said Executive Director Halsey Spruance.
Highlights of the transformed museum will include:
Discovering the amazing biodiversity of our area in the Delaware Regional Journey Gallery,
·  Exploring how we are all connected in the Global Ecosystems Journey Gallery,
·  Traveling back in time and roaming with dinosaurs in the PaleoZone,
·  Tracing the evolution of life on Earth along the outdoor Evolution Trail,
·  Connecting nature with science in compelling ways in the Discovery Gallery
·  Learning about cutting-edge science at universities and conservation organizations
The Museum Metamorphosis campaign budget includes the design and construction of new exhibits and outdoor components, as well as installing an up-to-date fire suppression system.
This is the second capital campaign the museum has undertaken. In 2005, the museum completed a $5 million campaign, which created a new entrance vestibule, a sky-lit atrium in the center of the museum, and a new gallery dedicated to traveling exhibits, among other updates.

Comments
comments