Kennett Township Manager Eden Ratliff on Monday addressed the absence of the township police chief and the restructuring of township staff.
Chief Lydell Nolt is "part of an ongoing personnel investigation," Ratliff said in an email to news outlets Monday afternoon.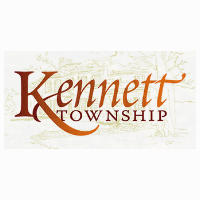 Ratliff also announced that three administrative employees were let go Friday as part of a restructuring move.
More information will come out at the Feb. 5 supervisors' meeting, at which time Ratliff "will provide further information on changes to township staffing, structure and operations," according to the press release issued Monday.
Police chief
In his email, Ratliff said Nolt "is part of an ongoing personnel investigation within the township that has not reached finality.
"When a final determination on Chief Nolt's status is made, the Board of Supervisors and I will promptly report to the public and the media," Ratliff said in his email.
Nolt, who normally represents the police department at supervisors' meetings, has not attended a meeting since late November, according to meeting minutes. At a Dec. 17, 2019 meeting at the Red Clay Room following the arrest of former township Manager Lisa Moore on charges she allegedly embezzled more than $3.2 million from the township, residents in attendance questioned Nolt's absence in the township. At the Dec. 18 supervisors' meeting, a resident asked about Nolt and was told that "the township does not comment on personnel matters," according to the meeting minutes of that day.
Kennett Township Sgt. Matthew Gordon has been serving as the officer in command in Nolt's absence.
In an email Monday, supervisors' Chairman Richard Leff said he couldn't comment further on Nolt "beyond that in the press release today."
Employees
Three administrative employees were let go in a restructuring move on Jan. 24, Ratliff confirmed on Monday, describing it in a press release as "part of an ongoing plan to reshape the structure of the township to better meet current and future needs.
"The township also conducted a thorough review to determine the best path forward to restore trust and confidence in all parts of township operations and services," Ratliff said. "We believe that putting in place a new team will be an important and vital step toward that objective."
Leff said in his press release that the township appreciates "the efforts of the three employees over the years."
"The supervisors and the management team instituted a process to determine how to better serve our constituents," he said, adding, "We believe staffing needs to be changed."
The township has, over the last several days, posted several job openings on its Facebook page: executive assistant to the township manager, township planner, accounting assistant, and building code official/deputy zoning officer/assistant fire marshal.
Leff appeared to hint at some of these changes at the Jan. 15 supervisors' meeting, telling the audience, "In addition to increased efforts to protect the township finances from future thefts and to recover the stolen money, Eden (Ratliff) has already made substantial changes to run a more efficient, effective, and more open government. Eden has organized four departments, each now with their own heads. Police and public works were already in place, while finance and human resources and planning and zoning are newly headed.
"Eden uses internal talent who are a fit for our new organization and is also able to attract bright and experienced people from the outside to bring in new ideas and new ways of doing things to keep up with the growth of our township."
Next meeting
The next supervisors' meeting will be at 7 p.m. Feb. 5 in the township building at 801 Burrows Run Road. An agenda has not yet been posted to the Kennett Township website (Kennett.pa.us).
For those who cannot attend the meeting in person, the supervisors' meetings are live-streamed, videos of which are available on the township website following the meetings.

Monica Thompson Fragale is a freelance reporter who spent her life dreaming of being in the newspaper business. That dream came true after college when she started working at The Kennett Paper and, years later The Reporter newspaper in Lansdale and other dailies. She turned to non-profit work after her first daughter was born and spent the next 13 years in that field. But while you can take the girl out of journalism, you can't take journalism out of the girl. Offers to freelance sparked the writing bug again started her fingers happily tapping away on the keyboard. Monica lives with her husband and two children in Kennett Square.
Comments
comments