Kennett Township has recovered to date about $80,000 of the more than $3.2 million that was allegedly embezzled by the former township manager and has filed a claim on a $1 million surety bond that Lisa Moore had when she worked for the township.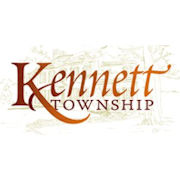 Both the recovery and the claim processes are in the early stages, current Township Manager Eden Ratliff said at Wednesday's supervisors' meeting.
The recovered money sits in an escrow account and represents the beginning of the recovery process, Ratliff said, adding that the process can be a long one, especially since there is not a judgment against Lisa Moore for the alleged thefts and forgery, among other charges.
A preliminary hearing for Moore, who was charged in December, is scheduled for 9 a.m. April 21 in front of District Judge Albert Michael Iococca in Kennett Square. It was already continued once, according to the district court docket.
"The former township manager has been charged with a crime, but she hasn't been found guilty of a crime," Ratliff said. "It's difficult to really engage in an aggressive recovery effort before there's been a judgment."
Ratliff said he would continue to update the public as possible. Whereas for much of last year Supervisor Scudder Stevens started each meeting with updates about the investigation, Ratliff will continue at the meetings with updates on the recovery process, he said.
"I, for the foreseeable future, will talk about recovery," Ratliff said Wednesday. "I'm just going to talk generally about where we are, and to be completely honest, sometimes I'm going to say there's no update. Recovery is more of an art than it is a science, and it's going to take time."
In terms of the claim on the bond, Moore was required under Pennsylvania's Second Class Township Code to be bonded to ensure "faithful performance of the duties of the office," according to the code. When she was fired in May 2019, Moore was serving as the township manager and secretary/treasurer.
"We have placed a claim on that," Ratliff said. "We started that, and it's a long process in front of us."
On Dec. 10 the Chester County District Attorney's office announced criminal charges against Moore following months of investigation. Those charges included 112 counts of first-, second- and third-degree felonies (such as theft by unlawful taking, theft by deception, receiving stolen property, forgery, and tampering with public records/information) and 26 counts of first- and second-degree misdemeanors (including tampering with records and securing execution documents by deception).
The township has been working with Joseph Poluka, an attorney with Blank Rome LLP who will be pursuing recovery of the money allegedly embezzled by Moore.
"He is developing a strategy that is pretty robust that's being presented to the board," Ratliff said of Poluka. "Unfortunately, it's confidential."
Supervisors' Chairman Richard Leff began the meeting by talking about the recovery and the events – and the township's response to those events — that led to the discovery that Moore allegedly embezzled $3.2 million from the township.
"Let me assure you every effort is being made to recover the money from the prior manager, if she's found guilty, through insurance and by hiring a firm experienced in recovery of funds," Leff said, detailing some of the steps the supervisors and township staff have taken throughout 2019 and this year to further secure the township's finances – steps like outsourcing payroll, hiring a finance director, hiring a new township manager, and completing Government Accounting Standards Board audits each year on the township. "In addition to increased efforts to protect the township's finances from future thefts and to recover stolen money, Eden (Ratliff) has already made substantial changes to run a more efficient, effective, and more open government."

Monica Thompson Fragale is a freelance reporter who spent her life dreaming of being in the newspaper business. That dream came true after college when she started working at The Kennett Paper and, years later The Reporter newspaper in Lansdale and other dailies. She turned to non-profit work after her first daughter was born and spent the next 13 years in that field. But while you can take the girl out of journalism, you can't take journalism out of the girl. Offers to freelance sparked the writing bug again started her fingers happily tapping away on the keyboard. Monica lives with her husband and two children in Kennett Square.
Comments
comments