More than 90,000 Jews on New Year's Day gathered in MetLife Stadium and 20,000-plus last Sunday in a Solidarity March against Anti-Semitism crossing the Brooklyn Bridge. What do these gatherings have in common? They both exemplify deeply Jewish attitudes about Jewish life in a world where hatred of the Jews is all too real.
One the one hand, the first gathering expresses the belief that Jews must keep doing Jewish, knowing Jew-hatred exists; on the other hand, the second gathering condemned Jew-hatred, calling for a united front against it.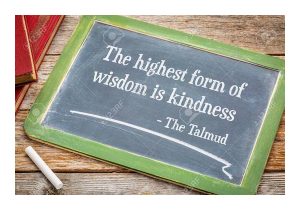 The gathering at MetLife Stadium was for Siyum HaShas (a celebration of the completion of the study of all 2,711 folio pages of the Talmud), and it was not the only such celebration. Jews around the world, who spent seven-and-a-half years studying daf yomi "a page a day" (both sides of a folio page are known as a daf), celebrated the conclusion of their study with prayer, honorifics, dancing, and more. By and large, these celebrations took place in full knowledge of the rise of anti-Semitism and anti-Semitic attacks, especially in the New York area against ultra-Orthodox Jews who are the most likely to study daf yomi.
Many people wondered if the celebration at MetLife Stadium, with extra police security, would be a counter-statement to those hate crimes. None of the speakers said so.
Last Sunday's Solidarity March against Anti-Semitism was very much an explicit statement against hate and hate crimes. Bari Weiss, who authored How to Fight Anti-Semitism in the wake of the Pittsburgh synagogue shooting, spoke poignantly about the need to say what the term anti-Semitism really means today: Jew-hatred. The American Jewish Committee distributed posters at the march and offered Facebook profile frames with the hashtag #JewishandProud. The march was a stepping out, and a stepping up for many Jews to show that Jews are not afraid of Jew-haters.
On the surface, these two events do not share much in common. The content of each was the polar opposite of the other in terms of addressing insiders v outsiders. The forms were distinctly different from one another: one focused on traditional Jewish text from almost 2,000 years ago; the other, on events from the prior week. About all they seem to have in common on the surface is that they were public and involved Jews.
Here is the thing, though: the implicit message was the same in both. By celebrating the continual study of an ancient text, Siyum HaShas made clear that Jews will continue to do what they have done through good times and bad. For all its explicit messaging of Jewish continuity, the March in Solidarity against Anti-Semitism implied that Jew-hatred also continues in good times and bad. Together, then, we have two sides of the same coin: Jews will continue to treasure their heritage and their community, and Jews will have to face hatred. That is the way it has been, the way it is, and the way it will be.
What I noticed, though, is that the juxtaposition of these two attitudinal approaches helps change one thing: neither is sufficient on its own. We cannot make being Jewish only about text study, nor can we make it only about political action. We must engage with our textual tradition to help base our political pride on more than standing up to hate. Jew-haters will hate us whether we know what our pride is based upon or not; we might as well encourage more study of our tradition. After all, the tradition actually teaches us to study and to take action. #JewishandProud

Rabbi Jeremy Winaker is the head of school at the Albert Einstein Academy in Wilmington. Prior to that he was the senior Jewish educator at the Kristol Hillel Center at the University of Delaware for four years and he served as the rabbi for Bet Torah in Mt. Kisco, N.Y. and Adas Israel in Washington, D.C. He's also one of several rabbis taking part in a radio show, The Rabbi Speaks, on WDEL. Rabbi Winaker lives in Delaware with his wife and three children.
Comments
comments