Richard Leff was named the new chairman of the Kennett Township Board of Supervisors on Monday night.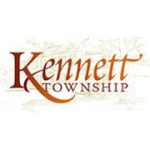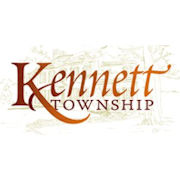 In nominating Leff, former chairman Scudder Stevens mentioned Leff's increased role in the months following the start of the investigation into former township Manager Lisa Moore's alleged embezzlement of more than $3 million.
"Last April when we discovered the events that we were dealing with … Rich took over the fiscal responsibilities almost totally to the extent that the day after we discovered it, he did the (township) payroll," Stevens said at the township's annual reorganization meeting. "He has literally had his fingers on every financial transaction that has occurred since the end of April."
Supervisor Whitney Hoffman was named vice chairman during the meeting. Leff mentioned Hoffman's role in the months following the discovery, crediting her with stepping up and keeping things moving while township officials and investigators began their investigation into Moore.
Also appointed at the meeting were the township secretary and treasurer, two roles previously held only by Moore.
Township Manager Eden Ratliff was appointed as secretary, and township Finance/HR Director Amy Heinrich was appointed treasurer. Other appointments included Diane Hicks as the zoning and codes enforcement officer, Jim O'Brien from Keystone Municipal Services as the building code official, Megan Cadreau as the right-to-know officer, Bruce Mitchell as the fire marshal, and Jeff Hammaker as the emergency management coordinator.

Monica Thompson Fragale is a freelance reporter who spent her life dreaming of being in the newspaper business. That dream came true after college when she started working at The Kennett Paper and, years later The Reporter newspaper in Lansdale and other dailies. She turned to non-profit work after her first daughter was born and spent the next 13 years in that field. But while you can take the girl out of journalism, you can't take journalism out of the girl. Offers to freelance sparked the writing bug again started her fingers happily tapping away on the keyboard. Monica lives with her husband and two children in Kennett Square.
Comments
comments