Students and alumni from both Unionville and Kennett High Schools will be joining forces on Saturday, Jan. 4 to present a Unionville-Kennett Holiday Showcase in support of people in need in the Kennett Square area. The showcase will be presented free of charge in the Unionville High School Auditorium, beginning at 7 p.m. and will feature approximately 20 performances by alumni and current students from both high schools.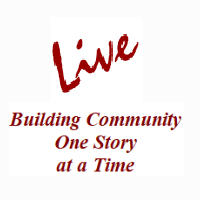 The event is being held to raise funds for the Kennett Food Cupboard, which sustained significant damage during a fire in October. Funds will also be used to help families who have been adversely impacted by ICE raids in the area. While the event is free and open to the entire area community, guests will be encouraged to offer donations to Kennett Area Community Services which oversees the Food Cupboard and the Emergency Family Services Division.
The gala is the brainchild of 2017 Unionville grad David DeMarco, a current senior at the College of William and Mary. "When I first heard about the ICE raids and later about the fire, it made me think of the special call to service that exists in Kennett Square," David said. "Whether we attended Unionville or Kennett high schools, we share in the recognition that Kennett Square is our home. I believe we all feel a common bond with this community. Our goal is to create a happy, memorable and inclusive evening of vocal and instrumental performances and theatrical skits to let the people of Kennett Square who depend on these services know that we all have your backs!"
The theme of the evening will be Home. Current students and returning alumni will be interpreting this theme through a wide variety of solo and group performances. Performances will include acts from both Unionville and Kennett High School's pool of talent, including a never before seen theatrical skit, an epic interpretive dance, and special musical reprisal and duet.
The entire event is being run by current college students who graduated from Unionville High School. David DeMarco will serve as the event director and host, Megan Belgam will be the stage manager, sound design will be handled by Ben Basilio, and lighting design will be by Chris Gehrke.
People who would like to support this event but are unable to attend are encouraged to make donations to Kennett Area Community Services on a special Go Fund Me page set up for the event: https://www.gofundme.com/f/bringing-holidays-back-home. People are also encouraged to make donations on the KACS website or by mail to Kennett Area Community Service, 136 West Cedar Street, Kennett Square, PA 19348

Comments
comments