You sit in Starbucks while Christmas carols play in the background. You go to the grocery store and hear "Joy to the World" humming softly through bad speakers. Carols are ubiquitous at this time of year. And for some, this is great. You love Christmas carols and want to start playing them before Thanksgiving (something that was anathema in my family growing up). But for others, the ubiquity of Christmas carols is annoying or irrelevant. You wish it would all stop. However, no matter where you fall on this spectrum, I would encourage you to take a fresh look at carols this season.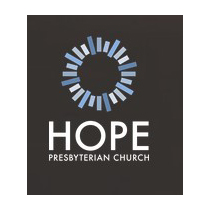 They are some of the most beautiful reflections on Christianity ever written. The tunes are good, but the words are even better. I especially think of songs like "Hark! the Herald Angels Sing," "Joy to the World," "O Little Town of Bethlehem," "O Come, O Come Emmanuel," "What Child Is This?," "Angels We Have Heard On High," "O Come, All Ye Faithful," and "Silent Night." These carols are biblically rooted and draw out the very essence of the gospel with poetic grace.
Therefore, if you are new to Christianity (or even opposed to it), I would encourage you to study the poetry of Christmas carols this season. If you don't understand something, research it. The depth and beauty may surprise you. And I'm always happy to answer questions as well. My email ispastorwill@explorehopechurch.org.
Of course, even if you are a lifelong Christian who already loves carols, I would still encourage you to meditate on them afresh. Read the word slowly. Pray through them carefully. Reflect soberly on their meaning. And you might find that this kind of meditation can breathe new life into old songs while also deepening your love of Christ.
Carols are great. Don't mock them as cliché; feed on them as spiritual food. You won't be disappointed.

Originally from Colorado, Will Stern is the pastor of Hope Presbyterian Church in Garnet Valley. He majored in violin performance for his undergrad and taught violin for a number of years before being called into ministry. He studied theology at Duke University and Westminster Theological Seminary.
Comments
comments